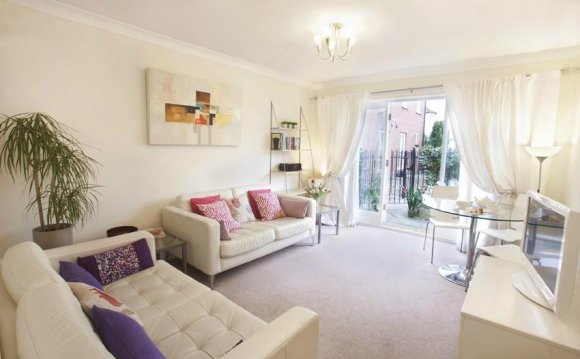 We stayed here as a large group of girls on a weekend away. Even before we arrived Patti was so helpful with advising shopping delivery arrangements, directions, taxi firms, arrival times. Plus when we met her she happily added to the extensive information file provided, recommeding bars and restaurants etc to make our trip more enjoyable.
This house can be described as STUNNING...there was absolutly everything we needed and more.
The kitchen was very well equiped with every appliance, item of crockery, and cooking utensils you could possibly need and the welcome basket was a lovely touch.
Every room was spotless and had the most comfortable, excellent quality furntiure. Each lounge was well stocked with wood for the fires, which was happily replaced the following morning for the next evenings use.
Usually we venutre out into whatever city/town we are staying in for the Saturday night, but Clock Farm was such a delight to stay in, we made the trip to York a very long day out and headed back to chill 'at home'.which was exactly what this place felt like.
The piano in the hallway was too irresistable especially after a few drinks (even though not one of us could play it). When it was finally time for bed, they were nice and comfy and we all got a good nights sleep.
Every little detail from the consumables in the bathrooms, linen, and towels were delightful and excellent quality (and smelt fab too).
Nice touch with the books and games also there, not that we had time to read.
Seriously, Clock Farm House has EVERTHING you need for a trip away, and if we come back to York again, this would be the ONLY place we would chose to stay - the bar for all our future weekends away has been set very high.
Share this Post