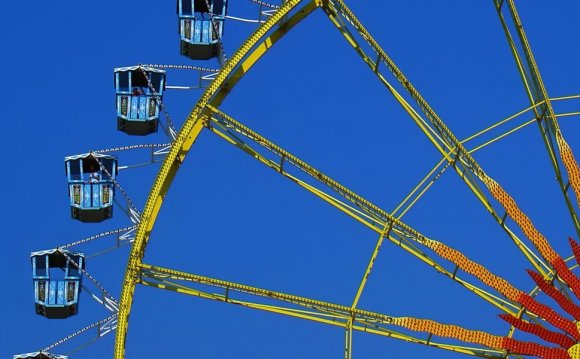 Eureka! The National Children's Museum in Halifax features over 400 interactive exhibits which inspire children aged 0-11 to learn about themselves and the world around them through imagination, play and discovery. Voted Number One in The Independent's 10 best hands on museums 2011.
National Railway Museum, York. A fun day out for all the family at the National Railway Museum in York. Discover 300 years of history and over a million wonderful objects. Marvel at the record-breaking Mallard, watch engineering work in progress, see locomotives moving on the turntable or let off steam in the outdoor play area.
Creepy Crawlies in York has fun activities for the kids including the netted climbing forest, den building construction zone, sensory gardens, jungle bridge and animal zone!
Xscape, Castleford, Yorkshire's ultimate entertainment destination, find us at J32 off the M62 for amazing activities including our 175m real snow slope, indoor surfing, Laser tag, Bowling, Cinema, Aerial assault courses, Soft play, Shops, Bars Restaurants and more
Flamingo Land Resort Yorkshire, nr. Malton. If you are looking for adrenaline-fuelled thrills, there is a sensational collection of extreme rides, including the recently opened Hero Rollercoaster that puts visitors in a flying position before swooping them around a track, and creating the sensation of zero gravity flight. In addition there is a great choice of junior and family rides.
Encounter the exotic and experience a wild family day out at Tropical Butterfly House! Get close to free-flying butterflies and birds, as well as friendly, free-roaming farm animals. Meet the residents of Meerkat Mansion and Prairie Dog Camp, along with snakes, birds of prey and creepy crawlies in unforgettable Animal Encounters daily.
Heeley City Farm - a relaxing slice of the countryside in the heart of Sheffield where you can meet friendly animals, play in our under 8's Playground, enjoy healthy vegan and vegetarian food in the Farm Kitchen, browse our peat-free Garden Centre and learn about how to save energy and live more sustainably.
Studfold Explore, Discover and Learn Trail The trail has been designed with primary school aged children in mind. It encourages children to be aware of their natural surroundings in an innovative and exciting way.
Lightwater Valley in Ripon is simply bursting with 175 acres of action-packed adventures, from the dark and a mysterious subterranean world of Raptor Attack to the dizzying heights of Whirlwind, a typhoon of screams that twist even the bravest of soul.
York Maze, One of York's most popular summer attractions will be open once again in July ready to baffle visitors with its' new design. Carved out of an amazing 1.5 million growing maize plants York Maze is thought to be the largest maze in the world!
Copley Maze, Pontefract, the Fun Park is 10 acres in size which is massive (you could fit 8 full size football pitches or 2700 cars in 10 acres) and the Largest Cow In GB is 6 Acres, 'that's a whole lot of cow'. The Maize grows to 9 ft tall, you can learn all about the crop maize by following the How Does It Grow heading.
National Emergency Services Museum, The museum is located in one of Yorkshires first purpose built combined Police, Fire and Ambulance Stations dating back to 1898. This amazing building houses over 45 vehicles relating to the worlds Emergency Services from Horse Drawn Fire Engines to Ambulances and from Police Cars to Mines Rescue!
Keighley and Worth Valley Railway, voted one of the best train rides in the UK, this really is a fun day out for all. Step back in time and enjoy a train ride through the heart of Bronte country - The Railway Children.
North Yorkshire Moors Railway, you can enjoy a fun an exciting day out for all the family, with 18 miles of stunning scenery through the National Park. Be transported back to an era when magnificent steam engine ruled the railways and relive the magic of Harry Potter and Heartbeat with a visit to Goathland.
YOU MIGHT ALSO LIKE
A Day Out in the Washburn Valley, North Yorkshire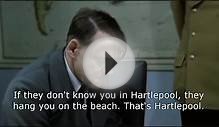 HITLER FINDS OUT NORTH YORKSHIRE POLICE MERGING WITH ...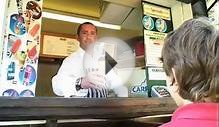 Welcome to Harewood - A Family Day Out
Share this Post