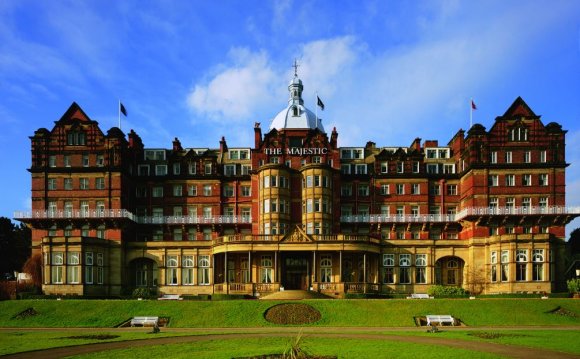 Helmsley
North Yorks
YO62 5AG
United Kingdom
"> Helmsley, North Yorkshire Helmsley, North Yorkshire
Helmsley, North Yorkshire
Helmsley
North Yorks
YO62 5AG
United Kingdom
"> Show Map
The Feversham Arms Hotel & Verbena Spa is wonderfully positioned in the middle of the North Yorkshire countryside in the idyllic market town of Helmsley. The spa is connected to the Feversham Arms Hotel via an elegant glass walk way fusing the contemporary and traditional; a theme throughout the hotel. The Feversham Arms Hotel has a total of 33 rooms (20 of which are suites) all of which are characterised by an individual décor and style. Each room is different but all provide the complete luxury experience with large soft beds, Bang & Olufsen televisions, cds and dvds and views across the courtyard (complete with heated swimming pool) or Helmsley. Award winning chef, Jason 'Bruno' Birkbeck, ensures all food is seasonal, innovative and guaranteed to make your mouth water. The 3 rosette restaurant is the perfect setting for a romantic meal, family get together or Sunday lunch. The Verbena spa relaxation lounge is defined by plump cushions, sofas you sink into, and views across the south facing terrace garden. The floor to ceiling glass doors and windows bring the essence of the lemon verbena plants and all manner of English country garden perennials into the tranquillity of the lounge. The garden was designed by Matthew Wilson of the RHS and allows spa guests to relax in the sunshine whilst enjoying a light lunch, perhaps a glass of champagne, or even a dip in the outdoor hot tub or heated swimming pool. Elemis has provided a range of exotic and indulgent spa therapies that are results driven and award winning, but also focus on allowing guests to recharge and refresh. Jessica have designed a choice selection of manicures and pedicures that ensure you hands and feet receive just as much pampering as the rest of you. The Verbena spa also offers a variety of packages tailored to specific needs. Many packages include lunch from the spa-tisserie menu, which features healthy food that will set your taste buds tingling. The Verbena spa tapas is the favorite, which allows guests to sample seasonal delicacies, perhaps rounded off with a home made smoothies. The spa houses six single treatment rooms and one couples room, in which guests can experience a tandem therapy, perfect for couples or ladies who would like to have a chat whilst they're pampered. The spa has an extensive heat experience including an aromatherapy room, salt inhalation chamber, saunarium, monsoon shower, foot spas and ice fountain. This section can be experienced in conjunction with treatments or on its own as a wonderfully effective detox for your skin, sinuses and mind. All together the Feversham Arms Hotel & Verbena Spa provides a haven for people to retreat from the pressures of life; to take some time to indulge their bodies and relax their minds. The ultimate luxury hideaway experience.
YOU MIGHT ALSO LIKE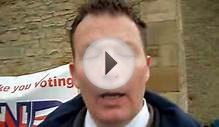 BNP Pete: Day of Action in Richmond, North Yorkshire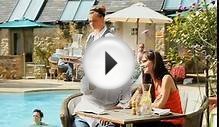 Feversham Arms & Verbena Spa, North Yorkshire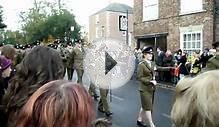 Remembrance Day Service, Ripon North Yorkshire, 14th ...
Share this Post