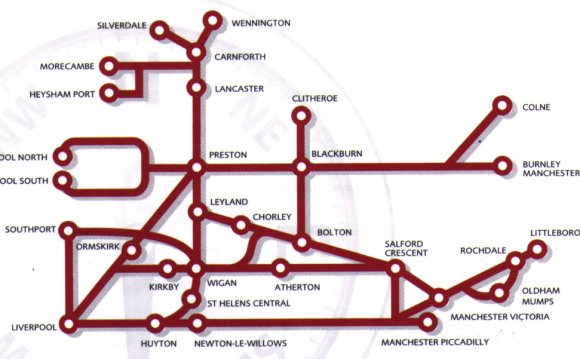 Richmond railway station was a railway station that served the town of Richmond in North Yorkshire, England.
History

[edit]

Richmond station was the terminus of the now closed Eryholme-Richmond branch line. In 1845, the Great North of England Railway (GNER) was granted powers to construct a branch line from Coopers House near Dalton, six miles south of Darlington, to Richmond. While construction of the line was underway the GNER was reconstituted as the York & Newcastle Railway, and it was this company which opened the line on 1846. Although the line opened on 10 September 1846, the present station at Richmond was not opened until 9 April 1847, a temporary wooden platform being provided in the interim.

The line from Dalton Junction (renamed Eryholme Junction in 1911) had stations at Moulton, Scorton and Catterick Bridge, and was double track throughout. These stations are rare in that they were designed in a Tudor style by architect G. T. Andrews. The exuberant architectural style of the early railway stations reflects the desire of the railway companies to promote their new form of travel as a high status experience.

The line crossed the River Swale at Easby and terminated in the Parish of St Martins on the south bank of the Swale opposite the town of Richmond. The station layout consisted of much more than just the main station building now known as The Station. Generous facilities were provided for goods traffic, together with facilities for railway operations and staff accommodation. The principal features were:
Large goods shed (now the site of the swimming pool)
Engine shed (now a fitness centre)
Gasworks (currently derelict)
Signal box (demolished 1968)
Station Master's house
Goods Agent's house
Six staff cottages
Two goods staff cottages
Water pumping station at Sand Beck.
Turntable (removed 1969)
Fifty coal 'drops' (Now site of car parks)
YOU MIGHT ALSO LIKE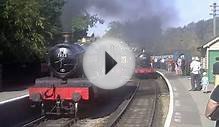 Steam Trains North Yorkshire Moors Railway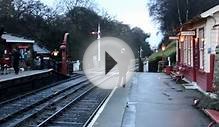 Pickering to Goathland Train, North Yorkshire.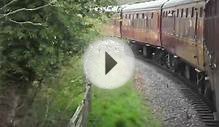 Ride on a Steam Train in North Yorkshire
Share this Post