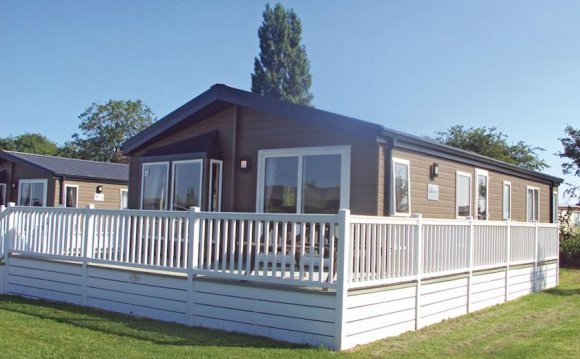 With a slogan like Wild Animals, Wilder Rides, you know you're in for a day of fun and frolics at Flamingo Land. Tucked away in the beautiful North Yorkshire countryside, this award-winning theme park and zoo is the perfect place to take the kids, and thanks to our collection of Flamingo Land holiday cottages, you can enjoy a break near this amazing resort for a lot less than you might think!
Wild Rides
Home to a mix of around 40 thrill and family rides, a day at Flamingo Land offers something for everyone. Close your eyes (or don't!) as you're lifted 180ft into the air on the imposing Cliffhanger. Experience the thrill of four 4g inversions on the park's popular looping coaster, Kumali. Spot wildlife whilst you splash on the Lost River Ride. Or be the envy of your pals by plucking up the courage to ride Mumbo Jumbo, a record-breaking coaster featuring a 112 degree vertical drop!
Wild Animals

Alternatively, if you're all about the animals, don't fret, as Flamingo Land features one of the UK's most popular and cherished zoos. Stand aghast as African Lions prowl mere metres away, or have a laugh at the antics of the often cheeky Hamadryas Baboons. Watch the majestic giraffe nibble on the uppermost branches of the treetops, or meet the more familiar animals of Flamingo Farm, including Dexter Cows, Pygmy Goats and Shetland Ponies.
Fancy it? Then check out our range of Flamingo Land holiday cottages below. Not only are these affordable holiday rentals ideal for visiting the resort, but they also make a great base for touring the rest of North Yorkshire, which is famed for its rugged scenery and fascinating villages.
Flamingo Land Opening Times

Flamingo Land is open daily between 10am-5pm weekdays and 10am-6pm on weekends, so there's plenty of opportunity to make the most of this amazing park. So what are you waiting for? Book self-catering accommodation for your Flamingo Land break today!
Read More
YOU MIGHT ALSO LIKE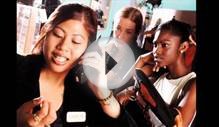 Emma Wallace- A Reason to Stay up All Night with Lyrics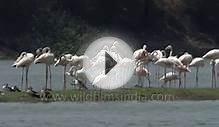 Birds of a feather flock together - Greater Flamingos in ...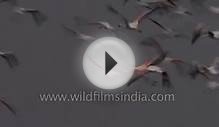 Greater Flamingos take off en masse from Indian wetland
Share this Post