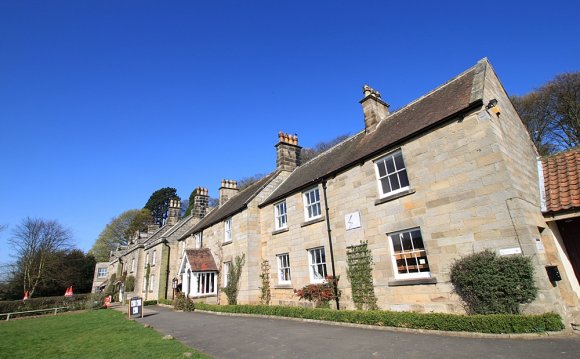 Cast your eyes seawards
Twenty-six is the length in miles of the National Park's spectacular heritage coastline. That's 26 miles of remarkable fishing villages to explore, wide sandy beaches to lounge on, cliff top footpaths to walk, rugged cliffs with views to savour, hidden bays to discover and more... What are you waiting for?
It might seem peaceful now, but the Yorkshire Coast has a surprisingly industrial side to its past. Ironstone from the moors was shipped to the foundries of Tyneside and Teesside, and jet has been mined on the coast since prehistoric times. Generations of fishing families have moulded the unique character of the higgledy-piggledy places such as Robin Hood's Bay and Staithes, while the whaling and ship-building port of Whitby sent Captain Cook and his men on their epic adventures. But its beauty and light have attracted countless artists too, now celebrated at the annual Staithes Festival of Arts & Heritage.
Here's our Yorkshire Coast highlights:
Start at the charming Victorian seaside resort of Saltburn by the Sea, complete with pier and the oldest remaining water-balanced cliff lift in the country, and now with a stylish reputation, up and coming arts and foodie scene, and a magnet for surfers. Check out the latest guerrilla knitted creations that mysteriously appear on the pier during the night.
Spot a coble in the harbour at Staithes, the traditional clinkerbuilt fishing boats; be amazed by the eight trompe l'oeil works on the Staithes Illusion Trail, before joining a highly entertaining foreshore safari with Real Staithes, tasting seaweed and sampling fresh lobster.
A walk along the clifftop coastal path starting at Staithes, with its steep, narrow, cobbled streets and winding alleys, before tramping across the high cliffs to Port Mulgrave. Follow the steep path down to the shoreline at Port Mulgrave to discover quirky fishermen's huts built from flotsam and jetsam, plus coastal rocks rich in fossils.
Gorgeous Runswick Bay, the country's best place for beachcombing, where you'll find anything from beautiful shells, giant seaweed, odd sponges, ammonite fossils, shiny pieces of jet, and even shark egg cases. It's a great place for a paddle in a sea kayak too.
A paddle in the little beck that meets the sea at Sandsend's long sandy beach, a perfect playground for the kids.
Climb the 199 steps in Whitby before visiting the atmospheric clifftop Abbey and St Mary's Church graveyard, inspiration for Bram Stoker's Dracula, rounding this off with fish and chips. Even better, on a Friday hop on-board the fish and chip special 'Quayside Express' from Whitby station, the last steam train back to Pickering, and enjoy a delicious fish supper, served up by Quayside, winner of the independent takeaway at the 2014 National Fish & Chip Awards no less.
Hire a bike from Trailways at Hawsker and follow the traffic-free Cinder Track for 4 miles back to Whitby for spectacular coastal views, and you'll get to pedal over the 13 arches of Larpool Viaduct. There's 17 more miles of the old Whitby to Scarborough railway line south of Hawsker to enjoy too.
Discover Baytown's heritage in the smugglers' bolthole of Robin Hood's Bay at Robin Hood's Bay Museum. Secretive rocky bays, fishing cottages full of hidden passageways – the storybook world of smuggling was a reality for many in the 18th century, when high import duties made the opportunity to deal in a little contraband too tempting to resist...
The intriguingly named rocky cove Boggle Hole, a 1 mile walk south along the shore from Robin Hood's Bay. The YHA Boggle Hole hostel – housed in an historic mill set deep in the ravine – is a great place for a break by the beach, with fossil-hunting and rock-pooling right on the doorstep. Just make sure you keep an eye on your towel and shoes – it's safest that way when there are mischievous boggles about.
Follow the Cleveland Way National Trail from the National Trust visitor centre at Ravenscar down to the Peak Alum Works. This now peaceful spot was once home to one of Britain's earliest chemical industries from 1650 to 1862. Alum, essential to 'fix' and brighten dyes in textiles, was made here from locally-mined shale from the nearby cliffs. The path down to the site takes in glorious views across the sea to Robin Hood's Bay.
YOU MIGHT ALSO LIKE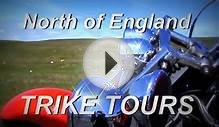 Trike Tours of Yorkshire, Lake district, Northumberland ...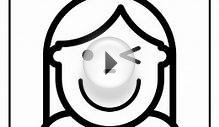 Things to do this week
Share this Post