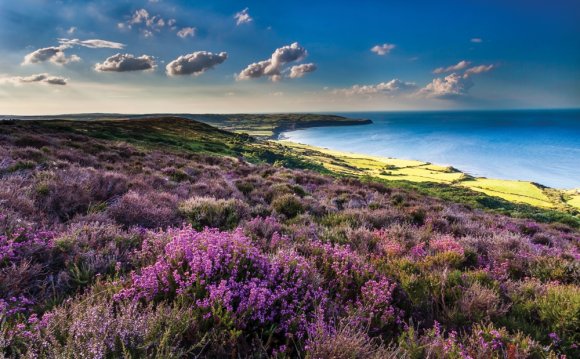 The aim of the North York Moors Walking Group is to bring like minded people of all ages together who want to enjoy a range of walks. Our walks are typically on hills and range from 6 miles to strenuous mountain days. Our aim is to help people wanting to improve their fitness, meet new friends and experience the full range of the beautiful countryside and weather the north of England has to offer throughout the year.
We have some of the best walking areas in the UK within easy reach. They not only feature some unbeatable scenery and dramatic views but through walking they also offer a great way of improving your health, fitness and general well-being. Relatively close by we have the North York Moors, Yorkshire Dales and Lake District National Parks, the North Pennines Area of Outstanding Natural Beauty and the Yorkshire Coast all providing fantastic places to walk. The Coast to Coast path and the Cleveland Way both cross the North York Moors as do a number of other long distance routes. These areas form the basis for most of our events.
If you are looking to find a few friends to enjoy the outdoors then look no further. Age is not an issue to us, a fun-loving and sociable nature is more important. The Membership is principally drawn from the following areas:
The towns of the Tees Valley, including Darlington, Stockton-on-Tees, Middlesbrough, Hartlepool and Redcar

Vale of York including Northallerton, Thirsk, Ripon, Harrogate as far south as York

Ryedale stretching as far as the coast at Scarborough

Everywhere else between
While our walks are aimed at everyone, a moderate amount of fitness is usually required as most walks are 8 miles or more, often with significant uphill sections. For many, walking is ideal for those looking to improve or maintain their fitness, take in the scenery and enjoy each others company. Some, more strenuous walks, will be for experienced hill walkers only. Though some walks are dog friendly, this is dependent on dog owners respecting the Countryside Code and the wishes of the walk organiser.
There are often two or three day walks per week and we will occasionally organise weekends away based in bunkhouses, campsites, hostels or B&Bs to enable two or more days walking in other areas.
We place a high importance on our members being active within NYMWG, that is we actually expect that you will be taking part on our walks. To that end, we do monitor and manage memberships with those falling outside our criteria being removed. At present, members will be removed if:
• they haven't visited the NYMWG website at all in the previous 3 months
• they haven't walked with NYMWG within 6 months of joining, regardless of how often they visit the our website
• they have walked with NYMWG during the course of their membership but not in last 12 months
If your membership has been removed, you are free to rejoin at any time.
So, whether you are an experienced mountain walker or just enjoy walking on the moors, wanting to keep fit & socialising at the same time or you want to find new walking buddies then please consider joining the group. It will be good to meet you - we are a very friendly bunch.
YOU MIGHT ALSO LIKE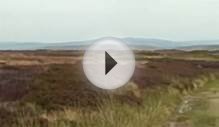 Walk 644 Danby High Moor on the North York Moors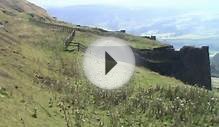 North York Moors Country Walk Rosedale Abbey Dale Head ...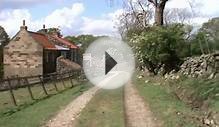 North York Moors Country Walk - Heartbeat - Goathland to ...
Share this Post