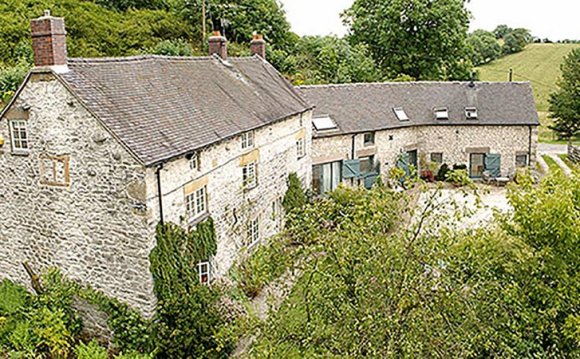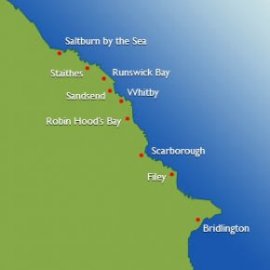 How to book
It's easy to book your holiday cottage. You can call our reservations team for advice and bookings (lines are open 7 days a week) or book online - quick, easy to use and secure.
Telephone
Simply call our booking office on 0845 068 2020, lines are open 7 days a week.
Online
This is the quickest way to book a weekly holiday, just click on the 'Availability' tab or the 'Book Now' tab of your chosen property and follow the easy and secure procedure through our on-line booking process.
E-mail
Visit the contact us page where you can send us an e-mail with details of your chosen property and dates required together with any queries you have, we will contact you very shortly thereafter and forward our Booking Form for completion.
Booking Conditions
For everything you need to know regarding our booking conditions!
Please note that Yorkshire Coastal Cottages arrange bookings of holiday accommodation as agents only on behalf of the owner so you enter into a contract with the owner of the property when we post or email a written holiday confirmation form.
Holiday Cancellation Protection Scheme (for all bookings made on or after 16.10.14)
Pricing Your Holiday
Our prices are shown weekly per property NOT per person. This delivers incredible value when calculated on a per person basis, average rates are around £15 per person per night based on maximum occupancy.
There is a £30.00 booking fee to be added to the total cost of the holiday. All bed linen, fuel, gas and electric are included in the price.
Changeover Days, Arrivals, Key Collection & Departure
For weekly bookings, most properties changeover on a Saturday, some are Friday changeovers. This is indicated in the cottage details.
When you book your holiday, we will provide directions and key collection instructions with your holiday confirmation.
Unless otherwise stated in your holiday confirmation, you are welcome to arrive at your property from 3.00pm on the start day and must vacate by 10.00am on the day of departure. Some properties have a 4.00pm arrival with an 11.00am departure - please check your documentation or enquire.
You are responsible for everyday cleaning and must leave the property clean and tidy on departure.
Terms of Payment
Confirming your Booking - a deposit of 35% of the total cost of the holiday, plus a £30.00 booking fee is required to confirm your booking.
Balance Payment - the balance of your holiday is due at least 8 weeks prior to the holiday commencement. This can be paid online or by forwarding a cheque to: Yorkshire Coastal Cottages, 11a Crossley Street, Wetherby LS22 6RT. Non payment of the final balance when it becomes due will constitute cancellation of the holiday and forfeiture of the deposit payment.
If however you are booking within 8 weeks of your holiday, payment must be made in full when confirming your holiday. Please note your holiday is not confirmed until you have received either an email or written confirmation from Yorkshire Coastal Cottages and we reserve the right to refuse any booking before we have issued the written holiday confirmation form.
Your booking is made as a consumer and you agree that neither the company or owner will accept liability for expenses, costs, losses, claims or other sums that relate to any business however so suffered or incurred by you. You must be over 18 years of age at the time of making your booking.
As soon as you receive the holiday confirmation form, you must check it carefully. Any errors must be reported to us immediately.
Property, Equipment & Facilities
All of our cottages are equipped to the high standards you would expect to find in a quality holiday home, some properties may have a payphone, parking and outdoor furniture, all provide bed linen and most supply towels. Travel cots and high chairs are available free of charge in most properties. Please check the individual property description for details. Please note that cot linen is not supplied.
Where the property displays an official Enjoyengland.com star rating the property has been officially graded as such by Quality in Tourism, where no such logo is displayed the star rating given is our own opinion only.
YOU MIGHT ALSO LIKE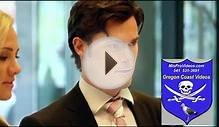 OREGON COAST HOTELS RESORTS BED AND BREAKFAST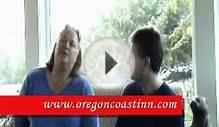 Coast Inn Bed and Breakfast - Lincoln City, Oregon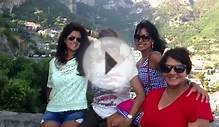 BED AND BREAKFAST SALERNO CENTRO, heading to the Amalfi Coast
Share this Post