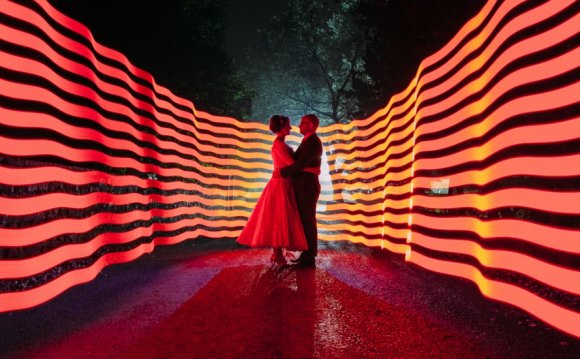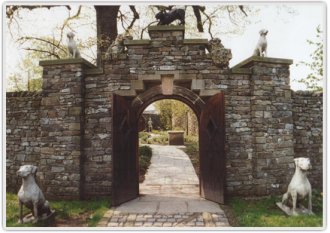 The brainchild of Mr C. R. Armstrong CMG O.B.E, the Forbidden Corner was originally built as a private folly but due to public demand was subsequently opened to the public.
The Forbidden Corner originally started as small wood of Fir trees initially planted as a wind break to the stables at Tupgill Park, with hundreds of trees being planted in 1979. Ten years later in 1989, Colin Armstrong and his good friend Malcolm Tempest decided that a small bower in the western corner needed to be created to enjoy the view down the Coverdale valley. The first job was to build a high wall to shelter the area from the high winds and to create a walled garden.
While the wall was being built, and idea of a grotto was suggested, (a little cave made of piled rocks). This supposed "little" grotto ended up growing into a twenty-five-foot deep hole with soil being carted away in dumper trucks.
Heavy rains shortly after digging filled up the hole, so a channel had to be dug to drain away the water. During the new digging, huge boulders were found and were saved for future use. However with heavy rain and the discovery of underground springs, the sides of the cave kept collapsing leaving Colin Armstrong with an expensive muddy hole !
Building The Forbidden Corner continues
Luckily, the summer of 1991 was much better. The hole was stabilised and strengthened and the first concrete was poured. Come 1992, the grotto was really taking shape and ideas from all over the world, from Skipton Castle to Portmeirion, were being planned for The Forbidden Corner. New additions were planned and put in place, such as the boulder canyon a pyramid of molten glass.
In 1993, after somehow hearing about the grotto, Hull University contacted Malcolm and the first visit of The Forbidden Corner was arranged with a coach of students arriving in July, all of whom really enjoyed themselves, even in the unfinished state.
The decision to open The Forbidden Corner to the public was made. Once the builders had moved out, the gardening started and the hedging for the maze was planted, The paths were improved by hand due to no room for heavy machinery. The Face Tower was built to welcome guests to the folly.
On 23rd July, 1994, The Forbidden Corner was officially opened to the public. Around 100 people came on the opening day. Over time, a building was converted to a ticket office, cafe and gift shop to welcome the excited visitors.
In 1998, new features, such as the Green Man and the Fawcett Tower were built. The Forbidden Corner attracted over 80, 000 visitors. The folly was featured in the media, with television programs and newspapers recommending our gardens. Unfortunately this attracted the attention form the planning officers at the Yorkshire Dales National Park. By some oversight, no planning permission had been sought. It was suggested that retrospective planning permission was to be applied for.
YOU MIGHT ALSO LIKE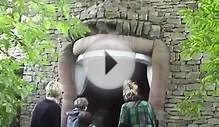 2011 Forbidden Corner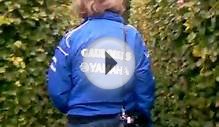 forbidden corner coverham leyburn north yorks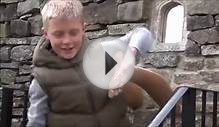 A strange place in Yorkshire....Forbidden Corner
Share this Post