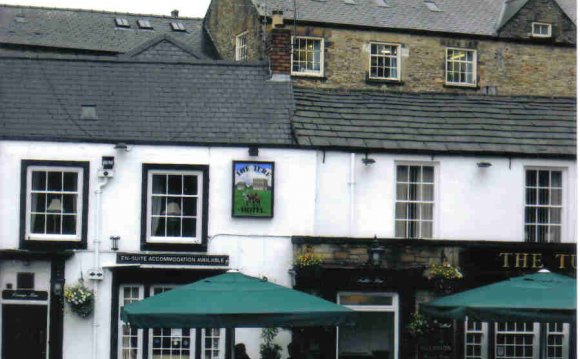 Hamptons
Although his father and later his daughter preferred Richmond as their royal residence, Henry VIII cast envious eyes at Cardinal Wolsey's palace taking shape at Hampton Court.
Teddington
Bushy Park, a former Royal hunting ground, where herds of deer still wander at will was the UK base for General Eisenhower when planning the D-Day operation in 1944. It is the second largest park in London and was one of King Henry VIII's favourite deer parks. Charles I also built the Longford River to bring water into the park.
Twickenham & St Margaret
With a proud history dating from Neolithic times, Twickenham is the internationally recognised home of English Rugby Union.
Whitton
Whitton is first mentioned in historical documents in around 1200, though it had probably been settled a century or so earlier. As recently as Victorian times Whitton was renowned as a 'market garden', famous for its roses, daffodils, lily of the valley and for its apple, plum and pear orchards; indeed until the 1920's the village was still separated from the surrounding towns by open fields. Within a decade all had changed and urbanisation was confirmed by the opening of the railway station in 1930.
Ham & Petersham
Ham & Petersham is a delightful area. Just nine miles from central London, cattle graze on Petersham meadows alongside the River Thames which is the centrepiece of the world-famous view from Richmond Hill. On the way down to the Thames you will find some of the finest Victorian and Georgian houses in the Richmond area.
Richmond
Richmond possesses a timeless charm more akin to a village than a town. Henry VII named Richmond after his favourite Earldom, Richmond in Yorkshire, and the gateway of his magnificent Palace, favoured by Elizabeth I, still remains. This can be found on Richmond Green, once the scene of tournaments and pageants, surrounded by elegant period houses.
Kew Gardens
Kew is world famous for the Royal Botanic Gardens, where 300 acres (120ha) of land and splendid glasshouses contain over 40, 000 species of plant life and 9, 000 trees. The Gardens also contain Kew Palace, it was originally a mansion called 'The Dutch House' owned by Richard Levett, which was then bought by King George III in 1781.
Barnes, Mortlake and Sheen
Mortlake is the finishing point of the annual Oxford v Cambridge boat race (which takes place in March), and where eccentric Victorian explorer Richard Burton is buried on a splendid tent shaped tomb in the cemetery. Mortlake appears in the Domesday Book of 1086 as Mortelage. It is thought to mean a small stream containing young salmon, referring to a fishery in the area on a former tributary of the River Thames which has now gone.
YOU MIGHT ALSO LIKE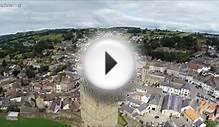 A flight over Richmond, North Yorkshire.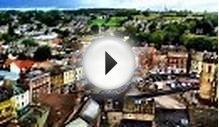 Richmond, North Yorkshire jigsaw puzzle
Share this Post