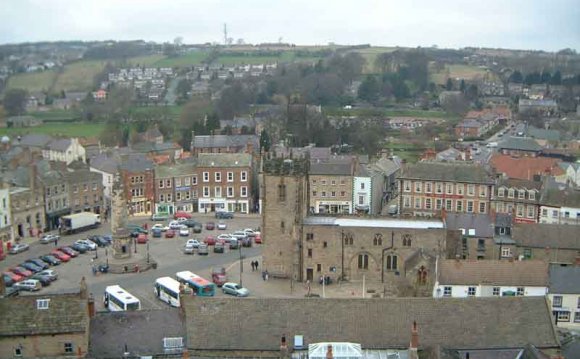 [Transcribed information mainly from the early 1820s]
"RICHMOND, a parish in the wapentake of Gilling West, and liberty of Richmondshire; 8 miles from Leyburn; 10 from Reeth; and 16 from Northallerton. The town stands on an eminence, boldly rising from the Swale, which winds in a semi-circular form at the foot of the castle." (There is further information for Richmond). "APPLEGARTH, 3 farm houses, two in the township and parish of Richmond, and one in the township and parish of Marske; 3 miles W. from Richmond, 7 from Reeth." "SAINT NICHOLAS, a farm house in the township and parish of Richmond; ¼ mile ESE. of Richmond.
In this farm-house are to be seen, (particularly the balcony in-front, along the top of which runs a parapet of open stone fret-work, still very perfect, supported by stone pillars, ) the remains of an ancient hospital dedicated to St. Nicholas, in which was only one chaplain in the patronage of the King, by reason of the honour of Richmond. The founder unknown. It having fallen very much into decay, both in buildings and revenues. The king, in 1448, granted it to William Ayscough, one of the justices of the common pleas, who repaired it and added another chantry chaplain, on which consideration, and that he was become a second founder, that prince, Henry VI. 26th, granting him the patronage. In this state it continued to the general dissolution of colleges and hospitals, when it became vested in the crown, and was valued at 10L. per ann. -Dugdale.-Magna Brit. It is now the property of the Right Hon. Lord Dundas."
[Description(s) edited mainly from various 19th century sources by Colin Hinson. ©2010]
"Guide to Richmond", produced in 1833 by W.R. Robinson, and describing Richmond and the surrounding area with various histories, but very few ordinary people mentioned.
new website http://racechrono.ru/
YOU MIGHT ALSO LIKE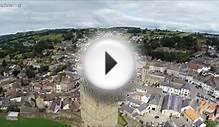 A flight over Richmond, North Yorkshire.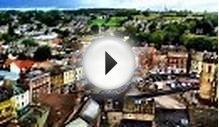 Richmond, North Yorkshire jigsaw puzzle
Share this Post