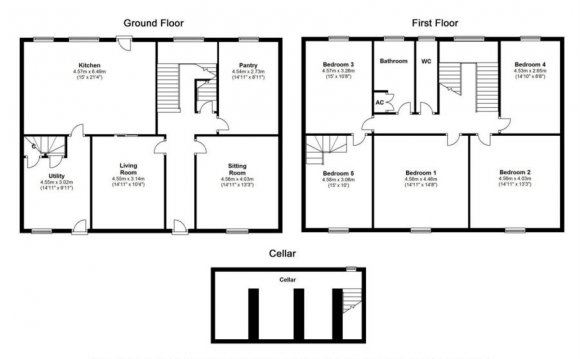 Property ref: 121_18
Introduction
West Shaw Farm is located within close proximity to the market town of Hawes. The property is set in a rural location above the hamlet of Gayle.
The property is located in a sought after location within the Yorkshire Dales National Park and benefits from good roadside frontage onto Beggarman's Road, within close proximity to the A684, which connects to the A1 to the east and M6 to the west.
The property comprises an upland Dales farm extending to approximately 132.13 Ha (326.49 Ac) comprising a mixture of meadow, pasture, rough grazing and allotment land.
West Shaw Farmhouse
Access to the property is taken off the public highway known as Beggarman's Road from the hamlet of Gayle.
West Shaw Farmhouse benefits from a solid fuel Rayburn that provides central heating to part of the property and hot water. Night storage heaters also provide heating to part of the property.
The property is connected to a private water supply with drainage to a private septic tank. The property is connected to a mains electricity supply.
The Council Tax Band for West Shaw Farmhouse is Band E. Local authorities include the Yorkshire Dales National Park and Richmondshire District Council.
Energy Efficiency Rating
The farmhouse has been assessed as having a current energy efficiency rating of 21 with the potential to achieve an energy efficiency rating of 74. Buildings
The property benefits from a range of traditional barns adjoining the farmhouse and within close proximity, providing the opportunity for conversion to alternative uses subject to the requisite consents being obtained.
There is also a large modern agricultural building in excellent condition with a number of general purpose storage buildings.
Building Schedule
A— Traditional stone barn under fibre cement clad roof (11m x 10m).
B—Traditional stone barn under stone slate roof (7m x 11m).
C—Traditional shippen under box profile clad roof (11m x 9m)
D—General purpose building constructed from corrugated iron clad walls and roof (12m x 6m)
E— Sheep handling facilities
F—Traditional stone barn under stone slate roof (25m x 5.5m)
G— Traditional stone barn under corrugated iron clad roof (10m x 5m)
H— General purpose building construction f...
Land
Land at West Shaw Farm extends to approximately 132.12 Ha (326.49 Ac) comprising 24.28 Ha (60.00 Ac) of meadow, 10.76 Ha (26.59 Ac) of pasture, 55.54 Ha (137.24 Ac) of rough grazing and 40.99 Ha (101.29 Ac) of allotment land.
West Shaw Farm rises from a height of 350 metres above sea level to a height of in excess of 500 metres above sea level, the land is classified as Grade 4/5.
There are a number of stone field barns located on the land offering potential subject to the necessary consents being obtained. The boundaries of the property predominantly comprise dry stone walls.
The property benefits from an abundance of natural water supplies.
The land is accessed off Beggarman's Road. Access to the allotment land is taken via a council adopted track off Beggarman's Road and over third party land.
Basic Payment Scheme
The Basic Payment entitlements comprise 69.81 units of Moorland entitlements and 61.26 units of SDA entitlements. George F White LLP will administer the transfer and charge the Purchaser(s) a fee of £300 plus VAT in respect of each transfer.
The Purchaser(s) will be required to sign an indemnification that they will maintain the land in good agricultural and environmental condition and will follow the Basic Payment Scheme Cross Compliance Regulations. Further to this the indemnification will also hold the Purchaser(s) liable should the Vendor be penalised for breach of Cross Compliance.
Environmental Stewardship Scheme
The land at West Shaw Farm is not currently entered into any environmental scheme, the previous Upland Environmental Stewardship Scheme having recently expired.
Easements, Wayleaves and Rights of Ways
The property is sold subject to and with the benefit of all rights of way, water, drainage, watercourses and other easements, quasi or reputed easements and rights of adjoining owners if any affecting the same and all existing and proposed wayleaves and all others matters registered by any competent authority subject to statute. Tenure and Possession
The property is offered freehold with vacant possession. Sporting, Mineral and Fishing Rights
The sporting, mineral and fishing rights on the land at West Shaw Farm are included within the sale insofar as they are owned.
Viewing
Sales Particulars
Whilst we have taken great care to prepare particulars that correctly describe the property, the information is based upon that supplied by and on behalf of the Vendor, which will not form part of any contract between the Vendor and the Purchaser(s). Additional Information Pack
An additional Information Pack is available to prospective Purchaser(s) upon request. The pack provides detailed information on title and the 2014/2015 Single Payment/Basic Payment Scheme applications. Solicitor
David Gall Solicitors
Fulford House
Town Foot
Hawes
DL8 3NN Tel: 71
YOU MIGHT ALSO LIKE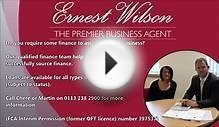 FISH & CHIPS in North Yorkshire for Sale. REF 555777 ...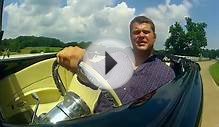 FOR SALE Estate/Farm Hendersonville North Carolina 226 ...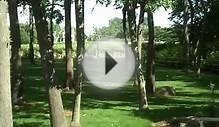 FOR SALE Southold North Fork Vineyard View Farm House by bea
Share this Post