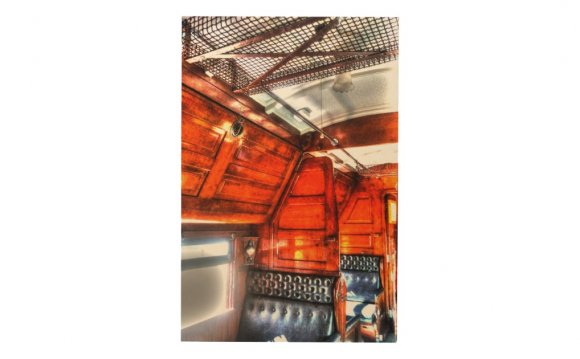 The carriage was used as a workshop, when the original owner was building the house next door. When we started renovating, the carriage did not have enough intact to restore it, so we have developed our own style that is vaguely steam-punk influenced.
It has taken nine months to renovate the train from a pretty ragged start. Almost every surface had to have something done to it, and we found that carriages were really tightly put together (all that rattling) and hard to pull apart. When we did get panels off, we had no idea what we would find. We completely stripped and rewired the electrical, and did plumbing from scratch. Renovating anything over 100 years will have its challenges, but this was exceptional. It was opened for guests in July 2015. It is still a work in progress, there is a lot more to do before it reaches our vision, but we have been astounded by it's popularity.
Special features include :
- Can sleep 6 but 2 or 4 would be more comfortable. See Sleeping Options below.
- 3 Bedrooms. Two in a single compartment with a double compartment master bed room. Two queen beds, two thin singles.
- Linen, towels, hand towels and tea towels are provided. The beds will be made up when you arrive.
- Bathroom with shower
- Open plan kitchen/living room
- Wood fire box heater with wood supply included
- Nobo heaters
- Industrial Fan
- Full small kitchen with stove, oven, sink, fridge and cupboards
- No washing machine and dryer
- WiFi (can be unreliable - we're still working on it).
- Nescafe style coffee pod machine
- Italian style stove-top coffee maker
- Basic provisions like olive oil, spices, tea, coffee, Vegemite and Glad Wrap
-2 adult mountain bikes suitable for trail riding. Ask us if you want to use them.
- Pets and children welcome. The yard is fenced but a clever dog could probably escape.
NO TV. There is a stereo, books and board games.
Steam, certainly wont be for everyone, but we have had great feedback from the young and the young at heart. There seems to be a great fondness for the "Great Age of Steam", when locomotives were king! In the late 1800's trains were the greatest technological achievement of humans, they opened new horizons, and were a symbol of power and progress. We hope we have tapped in to this, and we're excited to be able to share it with guests.
Guest Access
SLEEPING
It can sleep six people, but two to four would be more comfortable. The two small bed rooms were train seating compartments, only 2.1m square, so they are only just longer than a bed. The rooms are close together, the bath room is between the kids and second bedroom and there is not a lot of audio insulation. You can hear what is happening in the next compartment.
It is ideal for:
•A couple, with the whole train for themselves it is pretty spacious.
•A couple and two kids.
It should work well for:
•A couple, and up to four kids. Two kids would need to sleep in one queen bed. A great place for kids to take a friend.
YOU MIGHT ALSO LIKE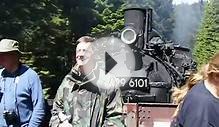 May 23rd, 2009, riding a steam train to Brocken Mountain ...
Steam Multiple Unit Train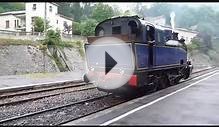 A smoky carriage in a steam train going through a tunnel ...
Share this Post