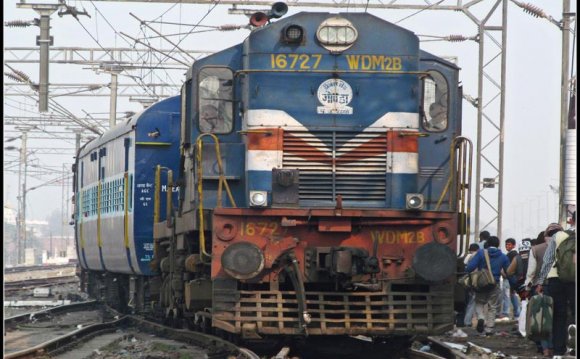 Move through Europe by night on the extensive network of comfortable night trains and save yourself valuable time as you sleep while you travel. Set off from Paris (France) in the evening and arrive around 14 hours later in the center of Madrid (Spain), feeling well rested and ready to hit yet another fascinating city. If you've never experienced a night aboard a European night train, you're in for a unique treat.
Why travel by night train?
Read why you should travel by night train:
Save yourself time by getting your sleeping and traveling done in one.
Night train accommodation is often cheaper than staying in a hotel. There's a range of accommodation for every budget, from inexpensive reclining seats to private cabins.
Get the unusual experience of being rocked to sleep aboard a night train as the train chuggs across miles and miles of Europe's rails.
Train staff will usually ask you to hand over your Eurail pass and passport when you board a night train. Don't worry though as you'll get them back in the morning before you leave the train. This way they won't have to wake you up during the night when you cross a border, allowing you to get a good rest before exploring your next stop.
Seats and sleeping accommodation
When you travel by night train, you'll need to reserve a seat or a sleeping accommodation, depending on the level of comfort you want, and the amount you wish to spend. Most night trains have shared restrooms and shower rooms. Certain night trains offer luxurious compartments with a private toilet and shower. When you reserve a bed (that is, a sleeper or a couchette), a sheet, blanket and pillow are provided. Don't forget to bring your own blanket if you opt for a reclining seat.
Most European night trains have the following accommodation:
Sleepers: private cabins (1st class)
Couchettes: cabins for 4 to 6 people (2nd class)
Reclining seats: airline-style seating (2nd class)
Food and beverages
Night trains often have full-service restaurant cars where you can enjoy breakfast, lunch, dinner and a selection of snacks and drinks.
You can also bring your own food and drinks if you want to keep costs down.
Reservations
Eurail pass holders only pay the reservation fee for a bed or reclining seat on a night train; the train journey itself is covered by your Eurail pass. The cost of the reservation depends on the type of seat or sleeping accommodation you choose. It can vary from €3 for a reclining seat, to up to €100 for a private cabin.
Reservations are compulsory and we recommended you make them in advance if you travel in high season or during peak times. In low-season and during off-peak times, you can usually ask the onboard train conductor if there is sleeping accommodation available. Ask this before the train departs. All reservations can be made at train stations or via a travel agent.
Top 3 tips for taking night trains
Bring ear plugs if you plan on sleeping in a couchette or on a reclining chair.
Keep all your valuables close to you at night.
YOU MIGHT ALSO LIKE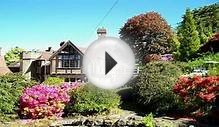 Cottages in Ayrshire Self Catering in Ayrshire Scotland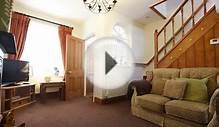 Spacious self catering cottage in Tenby. Close to golden ...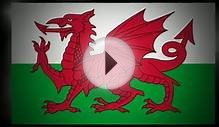 Find Great Self Catering Holiday Cottages For Popular ...
Share this Post