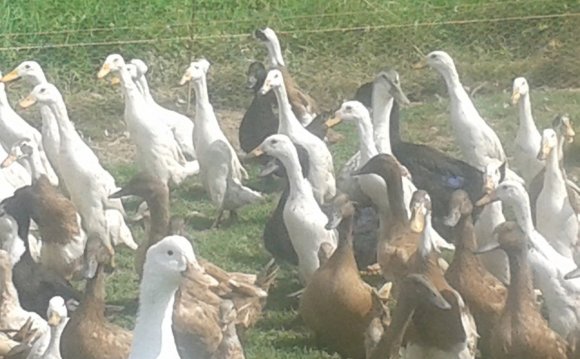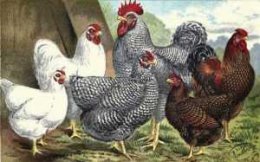 STORRS POULTRY
We are a family run poultry farm.
Don Valley, Broody Lot.
Chicks and growers for sale. Hatching eggs when available.
Bordies Breeds
I also make huts and runs made to your size required as for the birds. The White Crested Black Polish are great looking birds and will make great showing birds.
Chicks and Bits
Chicks and Bits is a new enterprise set in the heart of north Yorkshire with a wide range of breeds to offer.
We supply fertile eggs as well.
Asselby Chucks
Asselby Chucks is a breeder of pure and rare breeds also hybrds available at POL.Supplying hatching eggs to point of lay.
Please contact before visiting.
Jackie's Clucks
I breed poultry as my main hobby, what started as having a few egg laying hens has now developed into a wider interest into breeding pure breeds.
Please be aware that I may not always be able to supply the hens depending on availability. Please ring me
PARK LANE POULTRY
We are small hobby breeders and sell a lot of our stock from day old, growers and point of lay.
Hinchliffe's Poultry Rearers
Any numbers available 12 months a year both wholesale and retail. Please call in advance.
Impeckable Poultry
We sell from hatching eggs to point of lay.
Egg and Chicks
Various colours of Araucana available.
Lissett Chickens
All our birds are free range and in good health and condition and are all wormed and love roaming round the land and friendly. All hens to be collected and remember to fetch a carrier.
Wilton Grange
Our hobby allows us to share our passion by selling on stock hatched by ourselves at various times of the year. All our framyard poultry has access to acres of grassland to free range and we then pen up in the spring for breeding the best of the pure and
Brough Rare Breeds
Please contact via phone or email to check availablity.
Charlie's Little Hen Company
Lovely POL Girls for sale - ISA (yes as in savings!) - Hybrid RIR cross Rhodel Island White -Lays 300 first year - she really will save you money! And is friendly too! Brown with a few white feathers!
Light Sussex - Beautiful 14 week old girls - great wi
Four Seasons Poultry
I love hatching eggs, therefore I always have lots of stock for sale. These are quality pure breeds. If I haven't got what you are looking for I will be able to source it for you.
Townfield Head Poultry
We supply quality point of lay pullets from our farm in South Yorkshire. Our birds are healthy and well looked after. They are fed ad lib on premium food and are free to range in our field. Visitors welcome, please contact us to arrange a suitable time. S
Mary and Mick
We are a small family business who have kept chickens just for eggs for quite some time. Over time friend and then friends of friends have asked if we have any for sale. The chickens have become so popular that have we decided to breed them!
They are r
Brackenholme Hall
POL birds available, all wormed, vaccinated and health checked. Free range and fed chemical-free products. Table birds are also available.
We are now open every Saturday morning (no appointment needed) between 9.30am and 1pm - check website for additional opening days/hours. Please visit our website which is updated weekly BEFORE visiting to avoid disappointment if there is a specific hen that you are interested in, not all pure breeds are available.
We are also stockists of Garvo Feed, BLISS Bedding and Agrivite range. See website for further details.
Birchfield Poultry
All our birds are free range and sold at P.O.L.
Jacks Farm Poultry
We have day old chicks up to p.o.l both pullets and cockerels.
Corner Farm Chucks
Visitors welcome by appointment only, we are a family run business with small children so apprechiate people calling ahead of their visit to ensure you are not disappointed - Thank you.
Whetstone Farm
Smallholding in Leeds specialising in rare breed chickens and British Giant Rabbits
Yorkshire Poultry
We supply hatching eggs, day old chicks and ducklings to p.o.l. All our chicks and ducks are vaccinated. You are more than welcome to contact us for free advice.
Hawkswick Happy Hens
We are quality poultry breeders based in North Yorkshire specialising in day old chicks, we can also breed to order - you tell us what you want.
We supply a range of quality breeds but mainly Cream Legbars.
We often have point of lay hens in stock.
HARTON HENS
All hybrids are supplied at point of lay, aged 16 weeks minimum and are fully vaccinated. Shetlands are my passion. Hens have tappits (caps on their head) and lay blue/green eggs. Ducks are very good layers and Geese are auto sexing. Please call to check
Cottage Garden Hens
We have thirty years experience of poultry keeping (it's a passion!) and specialise in poultry for the garden and smallholding, our fully vaccinated point of lay Hybrids are available all year round and our pure breeds are usually available at pol in earl
A and T's Hen House
We always have a variety of hybrids for sale all year round, also we have pure breeds seasonally so ring for availability.
YOU MIGHT ALSO LIKE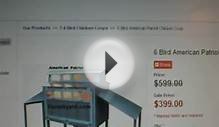 North Carolina Chicken Coops For Sale, www ...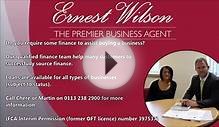 DEVELOPMENT OPPORTUNITY in North Yorkshire for Sale. REF ...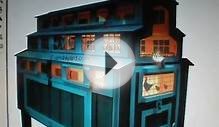 North Dakota Chickens For Sale, baby chicks for sale North ...
Share this Post