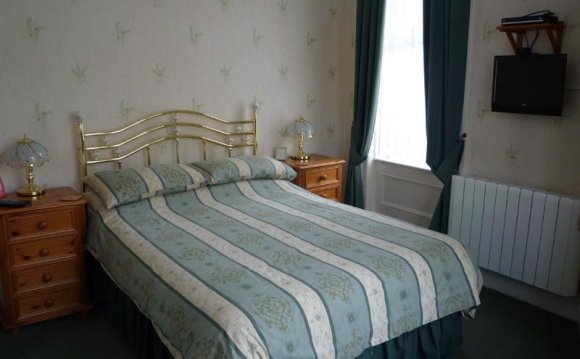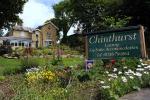 Accommodation
Skipton Hotels, Guest Houses, B&Bs and Self Catering. Places to stay for everyone.
If you are wondering where to stay in Skipton, our listings show you that we have places to suit all budgets. We have Hotels, Bed and Breakfasts, Guest Houses and Self-Catering accommodation throughout the town.
Further details are available from Skipton Tourist Information Centre in the Town Hall, tel: 09
Would you like to narrow this down a little?
Boutique 25
Hello and welcome to Boutique 25 - Skipton's first contemporary boutique hotel offering exclusive, stylish and luxurious town centre accommodation - a statement no other Skipton hotel can make.…
Carlton House
5 bedrooms, either en-suite of with private bathroom. Yorkshire breakfast in the dining.…
Chinthurst Guest House
Chinthurst, a 5 Star Guest House, is a late Victorian house, built from beautifully cut local sandstone and is set amidst its own lawned gardens with plenty of on-site parking for guests. There are…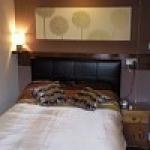 Coach House
The Very Finest Accommodation The Coach House offers 7 superbly appointed rooms with superb views over the oldest part of Skipton less than one minutes' walk from the busy High Street. The very…
Craven Hotel
Hotel which used to serve the original Railway Station in Skipton and now forms a spacious town pub with accommodation.…
Craven House
CRAVEN HOUSE is a large Victorian terraced house with 7 bedrooms, accommodating up to 14 people in comfort. Suitable for large groups, extended families or just for the luxury of plenty of space!…
Cravendale Guest House
Cravendale Guest House offers twin, double, and family rooms, all with en-suite facilities. The house is fully double glazed, centrally heated with rooms offering a welcome tray, colour TV and DVD…
Dalesgate Lodge Bed and Breakfast
Dalesgate Lodge was built in the Victorian era in 1885 and has the internal structure which reflects that period with high airy rooms, easy access and private parking at the rear. It is only a five…
Herriots Hotel
Herriots Hotel has tastefully decorated accommodation brimming with comfort and character. Whether your stay in Skipton is for just one night, a long weekend or a leisure break, the combination of…
Highfield Guest House
We are a town guest house offering visitors, in our eight tastefully designed bedrooms, warmth, comfort, good food and friendly efficient service. Located on the A629, Keighley Road, we have a large…
Napier's Restaurant and Hotel
Our fine bed and breakfast accommodation and renowned RESTAURANT make's Napier's and our new COACH HOUSE development an excellent choice for the discerning visitor looking for a relaxing break…
Pinfold
Dating back to the 17th century, The Pinhold is a quaint guesthouse in Skipton ideal for couples and small families with children. It's located in the older part of this historical market town, while…
Red Lion
The Red Lion Skipton is a beautiful pub situated in the high street of the historic town of Skipton. The pub is the oldest 'coaching inn' in the town and offers great value food, drink, accommodation…
Rendezvous Hotel
This 80 bedroom, family run hotel (with award winning accommodation) is located on the outskirts of the delightful market town of Skipton - "Gateway to the Dales". We offer everything that is the…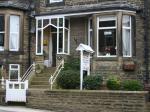 Rockwood House
Rockwood House Guest House is set in the quiet village of Embsay on the edge of the Yorkshire Dales National Park and enjoys open views of the crag and moors and yet is just a 5 minute drive to the…
Town House Bed and Breakfast
The area offers a wealth of natural beauty spots including Bolton Abbey with its outstanding Strid Wood walk, Aysgarth Falls, Malham Cove, White Scar Caves, Embsay Crag, Linton Falls, Kilnsey Crag…
Travelodge
There are loads of reasons our customers choose to stay at Travelodge. Our great value clean and comfortable rooms with en-suite provide everything needed for a good night's sleep and are close to…
Unicorn Hotel
The Unicorn Hotel is situated in the centre of town opposite the Bus Station. The High Street is very near with its well-known Market four times a week. The hotel is also very convenient to shops, …
Westfield Guest House
Guest House providing en-suite bedrooms and full English breakfast in dining room.…
Woolly Sheep Inn
The Woolly Sheep offers a warm welcome for diners and drinkers alike, with emphasis on fresh, locally sourced food, fine wines and the full range of Timothy Taylor's championship ales. The premium…
This website uses a cookie to remember your language preference.
Please use the settings on your browser if you wish to stop this.
YOU MIGHT ALSO LIKE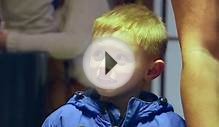 DINOSAUR ZOO - NEW TRAILER 2015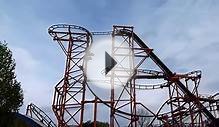 Flamingo Land Zoo - 2013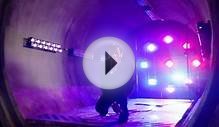 A$AP Rocky and Skrillex join star-studded Zoolander 2 cast ...
Share this Post