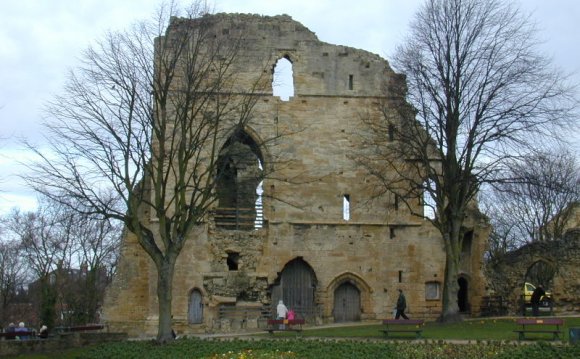 Everything about the Yorkshire Inn was Outstanding! From the beauty of the old inn and its surroundings to the wonderful food with professional presentation, Kathe and Doug made us feel like family. Their knowledge of the Finger Lake area provided indispensable suggestions of places to visit. Thanks to both of them, our vacation was most memorable. We will return!
Relaxing place to stay
4.8
1/17/14-1/19/14 stay was our second visit. The location is very convenient for us. Doug and Kathe are very hospitable hosts and we enjoy the time we have to sit and relax over breakfast. The dogs are precious. I would highly recommend the Inn for a base of operation for any low key, relaxing weekend.
Veteran's Day Stay 2013
We really appreciated the accommodation offer for Veterans. This was our first stay in an historic inn B&B. Doug and Kathe were great hosts and we enjoyed their company. We had a good dinner in Geneva and the wineries are also close by. The Lodge room was very spacious as was the bathroom. Perhaps a few hooks in the bedroom would help for hanging jackets and such. Overall a good choice for staying in the area.
Innkeeper Response
Thank you for your recommendation. We plan to add decor appropriate hooks in the near future. We also need to remember to point out to new guests that the wardrobe is for their use.
A Veteran's Appreciation
We were hosted by the Latch Family for Veteran's Day 2013. It was our first stay at a Bed and Breakfast and it was an awesome experience. Their friendliness, beautiful accommodations yummy(!) food and cute dogs were the highlight of our trip. Our room, bed, bathroom, and all of the common areas were super clean. We felt like honored guests and would recommend anyone to stay here.
Veteran's Day Stay
We want to thank them for making their B & B available to veterans as their gift to those who have served our country. The owners were extremely friendly and made us feel right at home. They were extremely accommodating, even providing cute little dishes for the children who were also staying there. They pointed us to a very nice restaurant for dinner and were informative about the area. We stayed in the lodge, which was very large and roomy. Perhaps a comfy chair could be put in that room for those wanting to sit to read or watch tv. Overall, it was a great experience for us and a place we would gladly recommend or return to.
Innkeeper Response
Thank you for your kind review. Due to our recent remodel, the Lodge Suite is a new addition to our inn. We are planning to add one or two chairs and a desk to the room. As you noticed, the Lodge Suite has a unique character and we have not yet located the right furniture to compliment the decor.
Wonderful B & B
Our first stay at this beautiful inn in Phelps, NY. We were welcomed by the gracious hosts, Doug and Kathe Latch who instantly made us feel right at home. We stayed in the Blue Room which was very comfortable and charming.Did have the opportunity to tour the other rooms and each was very unique and tastefully decorated. Nice country breakfast with wonderful conversation with our hosts.The Yorkshire Inn is just what a country inn should be: welcoming, friendly and comfortable. My husband and I definitely would love to return and would highly recommend this inn to family and friends.
Beautiful B&B in the Finger Lakes Region
Stayed for Veteran's Day Weekend, when Doug and Kathe opened up the B&B for free to active duty military and veterans. It also happened to be our anniversary weekend, and we couldn't have picked a better place! Stayed in the Bolero room, which was a private, very romantic room. Kathe provided all-natural, locally-made bath fizzes for the 2-person jacuzzi tub in our private bathroom. The room was clean and very comfortable, if not a little cold (they told us they have since fixed the heating in that room so it's nice and toasty now!). Their two dogs are also excited to see you visit, and drive the "at-home" feeling of the Inn home.The Inn itself is simply beautiful, and Doug and Kathe make it so welcoming and friendly. Plus Doug's breakfast was awesome!! Definitely worth the drive to visit, and will absolutely be keeping them in mind for the future.
Innkeeper Response
Each year we are proud to honor our veterans by providing free rooms. This year we were able to extend the offer to 7 veteran families. The romantic Bolero Room was recently added during our remodel and it features a very quiet, high efficiency HVAC unit. Due to your comments (the following day) we read the manual and discovered that we did not have the system configured properly. In addition, the Bolero Room now features an electric fireplace that compliments the Victorian decor.
YOU MIGHT ALSO LIKE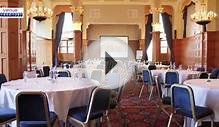 Yorkshire | Holiday Inn Royal Victoria Sheffield ...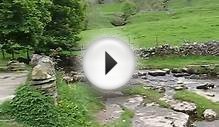 Christy & Tom - White Lion Inn - Yorkshire Dales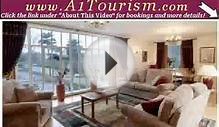 Yorkshire Bridge Inn, Hope Valley
Share this Post