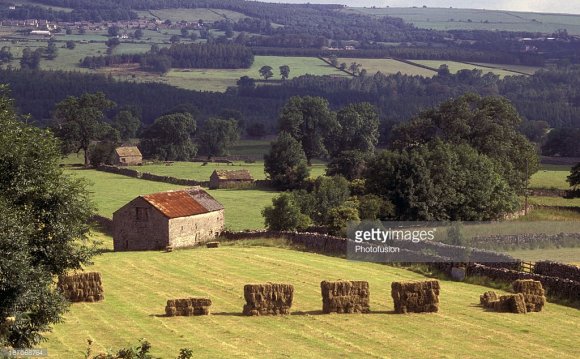 The announcement by Environment Secretary Elizabeth Truss today will see the Yorkshire Dales grow by nearly 24% and Lake District by 3%. This will virtually join up these beautiful spaces, boosting rural tourism in the area, supporting rural businesses and potentially adding millions more to the £4 billion already generated by visitors to our stunning National Parks each year.
The announcement, which will protect these landscapes for future generations, was made as the Secretary of State visited Wensleydale Creamery, based in the Yorkshire Dales National Park and home of the protected Yorkshire Wensleydale cheese – one of many successful businesses within National Parks.
Commenting on the decision to extend the Parks Environment Secretary Elizabeth Truss, said:
The Dales and the Lakes have some of our country's finest landscapes, beautiful vistas and exciting wildlife. They are part of our national identity.
I am delighted to be able to announce this extension which will join these two unique National Parks and protect even more space for generations to come.
National Parks are fabulous national assets that welcome over 90 million tourists and contribute to our vibrant rural economy – we are committed to helping them thrive.
The announcement builds on the Secretary of State's speech last week setting out her vision for a 25 year Environment Plan, and is the first step in delivering this government's manifesto commitment of stronger protections for natural landscapes to ensure Britain has the best natural environment anywhere.
By protecting and promoting access to wide swathes of rural England, and providing attractive places to undertake physical activity and environmental volunteering - or simply take in the view - the extensions will help us to make the country the healthiest and most beautiful place in the world to live, work and bring up a family. The move could also serve to strengthen the next generation's connection with nature through the environmental activities available for families and children.
Also commenting on the extensions Natural England Chairman Andrew Sells added:
I very much welcome the Secretary of State's decision to extend the Yorkshire Dales and Lake District National Parks in line with the recommendations made by Natural England.
The Chancellor's Northern Powerhouse depends upon the 'natural capital' provided by our iconic National Parks. They represent some of England's most treasured natural assets. With international appeal, their stunning landscapes stand out as a beacon to the people who come to enjoy them whilst their intrinsic value drives the communities, businesses and biodiversity they support. Extending these today confirms their great importance and provides them with the recognition they richly deserve.
Further information
An additional 188 square miles of land across Cumbria and a small part of Lancashire will now be protected for future generations following the decision to extend two of England's most iconic National Parks. This covers:
Lake District
East - to include an area from Birkbeck Fells Common to Whinfell Common
South - to include an area from Helsington Barrows to Sizergh Fell, an area north of Sizergh Castle and part of the Lyth valley
Yorkshire Dales
North - to include parts of the Orton Fells, the northern Howgill Fells, Wild Boar Fell and Mallerstang
West - to include Barbon, Middleton, Casterton and Leck Fells, the River Lune, and part of Firbank Fell and other fells to the west of the River Lune
The extension areas will come into effect in August 2016.
Tourism is hugely important to the rural economy, contributing around £11 billion each year. It's also the main driver behind 13% of rural employment and 10% of rural businesses.
National Parks are a vital part of this visitor economy and more than 90 million people visit them each year helping to boost rural economies.
Over one third of England's protected foods are produced within the National Parks. Since 2010, the number of protected foods in the UK has increased from 40 to 64.
Natural England is the Government's statutory advisor on landscape, with specific responsibilities for designating and amending boundaries of National Parks, Areas of Outstanding Natural Beauty and Heritage Coasts. A legal document – known as a variation order – paved the way for the Secretary of State's decision.
YOU MIGHT ALSO LIKE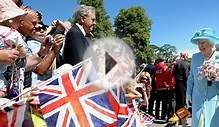 Derbyshire Dales tour: The Queen and the Duke of Edinburgh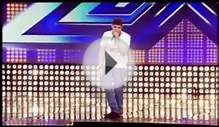 dale ali X Factor UK 2012 audition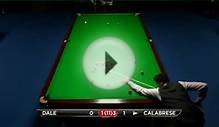 Dominic Dale - Vinnie Calabrese (2nd Session) Snooker UK ...
Share this Post