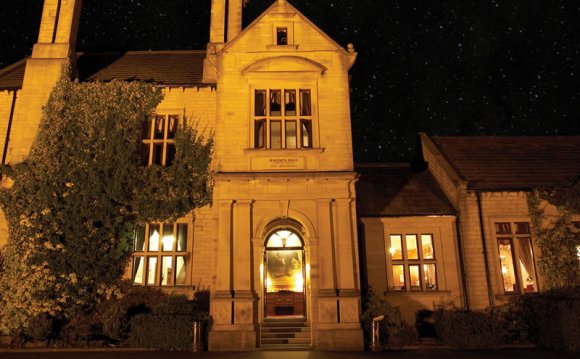 If you want to spend your holidays at a spa, a weekend of well-being, combine wellness with the pleasure of discovering new places, then Yorkshire is the right choice. Let the benefit of spa waters conquer you and allow yourself a special break in this region.
We carefully selected our best hotels in Yorkshire, in order to facilitate your search and make your stay in Yorkshire a very special one. All our chosen hotels have spas, where all those wellness treatments, hamam and relax in the pools will surely spoil you.
Candle massage, shiatsu, ayurvedic massage, hydromassage, heated swimming pools and jacuzzi and much more. In your Yorkshire spa hotel you will surely find what you are looking for. In a couple, with your friends, your family and, why not, even by yourself, there are a lot of possibilities to spend an unforgettable holiday full of relax and well-being in Yorkshire. Look at our best offers in a Yorkshire spa hotel and spend your well deserved holidays in a great way.
Yorkshire is one of the oldest counties in the United Kingdom and one of the most enchanting ones, where you can find some of the most renowned spa destinations of the entire country. Romans already knew the benefits of such spa waters and Yorkshire has a lot of curative springs. Discover the most beautiful spas in Yorkshire and choose your spa hotel that best fits your budget and taste!
Exclusive Spa Hotels in Harrogate
Harrogate is one of the most famous spa destinations in the entire UK. Its elegant spas are more than 400 years old. Their impact on people is absolutely amazing. The Majestic Hotel is the ideal place for a
regenerative spa break in Yorkshire
. Situated in a green area, this elegant spa hotel in Harrogate offers internal pools, saunas and comfortable rooms for your relax and your beauty treatments.
Among the best hotels in Harrogate you can choose Hotel Rudding Park and its luxury wellness centre. Aromatherapy, massages and hamam, it's an embarrassment of riches. Come and plunge into the sulfurous waters of Harrogate and enjoy the wonders of the city as well.
Harrogate is not only famous for its Turkish baths, like the world famous Victorian Turkish Baths full of Arabic mosaics and vaulted ceilings, but also for the Harlow Carr botanical gardens and the fourteenth century still totally preserved Ripley Castle. Discover all our hotels in Harrogate and enjoy your spa holidays in Yorkshire.
The best Spa Hotels in York
What is better than a spa break in the English countryside, if you want to recover from your daily fatigues? We propose two enchanting spa hotels for your breaks in York. The Middlethorpe Hall & Spa and the Adwark Manor Golf & Spa. If you are looking for pure relax in Yorkshire, look no further. Here you will spend pleasant moments by the pool, in the hydromassage or in the steam baths.
York is a historical town. Its walls date back to the fourteenth century and the whole city is one of the best preserved ones in the whole UK. The cathedral, one of the most important Gothic buildings in Europe, The Shambles, an old medieval road with its elegant shops, restaurants and tea rooms, the Roman walls and the Castle Museum are only a few examples of its glorious past. Have a look at our best hotels in york and discover this medieval city for your next holidays in Yorkshire.
Hotels with Spas in Leeds for your Wellness Holidays
If you're looking for a special spa break in UK, you cannot miss one of the best spa Hotels in Leeds.
Amongst the most requested hotels with spas in Leeds we suggest the Hilton Leeds City, with its well-equipped wellness center with Turkish bath and sauna, and a staff that will take good care of you with facial and body treatments, Swedish massages and much more. It will feel like heaven!
Besides the spas, Leeds has a lot to offer. On the banks of the Aire River, this Yorkshire city is in a very strategic position if you want to visit the entire region, full of villages and moorlands.
Hotels with Spas in Sheffield
The Mercure Sheffield St Paul's Hotel and Spa with its Spa Naturelle is the ideal place to recharge your body and your mind. Staying in this hotels you will benefit from a spa where you will be able to choose among different treatments for your body and your face as well as a sauna and a Turkish bath. What to say about the indoor swimming pool? Simply fantastic!
YOU MIGHT ALSO LIKE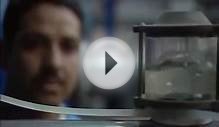 Saving water with hotel pool maintenance (English)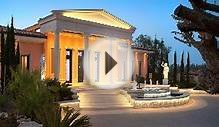 Five star seaside hotel in West Cyprus with pool & spa ...
Positano Hotels with Pool - 5 of Your Best Options!
Share this Post