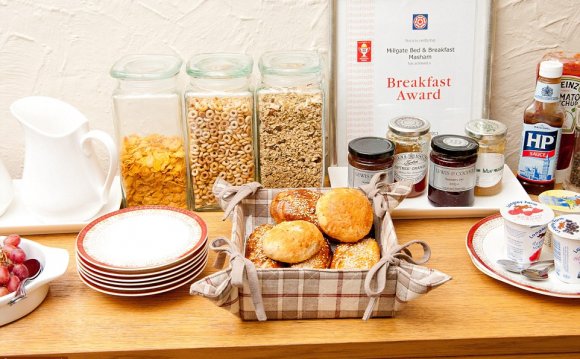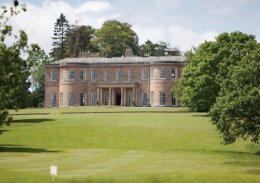 David Behrens, Digital Editor
Seven of Yorkshire's top hotels are in Scarborough - but only one other seaside establishment makes the top 20, according to a travel website.
The St Michael's and Leeway Hotels - both family-run guest houses - take two of the top three places on the list published by Trivago, behind Harrogate's exclusive Rudding Park, which with its own golf course and spa is rated best in the county and number seven in the UK.
Harrogate's Rudding Park is named the top hotel in Yorkshire
Three other Harrogate hotels and apartment blocks also feature in the list, but Bridlington's Swallow Hotel, at number 20, is the only seaside guest house outside Scarborough to be included.
And despite its status as an international travel destination, only two hotels in York, Ascot House and Ashbourne House, make the list.
Leeds fares even worse, with just the £136-a-night Chambers Hotel on Park Place included.
The cheapest establishment on the list is the ninth-placed Almar in Scarborough, with an average room rate of £53. The Sands on Scarborough's North Bay, rated sixth, is the most expensive, at £282.
The cheapest hotel on the list is The Almar in Scarborough, rated 9th
Hotels and B&Bs in Skipton, Pateley Bridge, Ripon, Richmond and Pickering also made the top 20.
Trivago based the findings on reviews from hotel guests. Spokesman Denise Bartlett said: "It is interesting to note the high number of B&Bs in the top 20, particularly in Scarborough. It seems users are satisfied with the service offered by B&Bs, perhaps due to the friendly service and family-run environment.
"It is really encouraging to see such a range of accommodation, both in terms of price and geographical location, in our top 20."
Peter Banks, managing director of the top-rated Rudding Park, said: "Winning is a tremendous achievement, particularly as it is based on all online reviews - there really is nowhere to hide any more."
THE TOP 20 IN FULL
1 Rudding Park, Harrogate
2 St Michael's, Scarborough
3 Leeway Hotel, Scarborough
4 The Old Coach House, Ripon
5 The Castle House, Richmond
6 The Sands, Scarborough
7 Roslyn House, Pateley Bridge
8 Toulson Court, Scarborough
9 The Almar, Scarborough
10 North Bay Guest House, Scarborough
11 The Welford, Harrogate
11 Tudor House, Skipton
13 The Helaina, Scarborough
14 The Chambers Park Place, Leeds
15 Ascot House, York
YOU MIGHT ALSO LIKE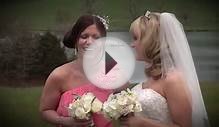 A Wedding in Yorkshire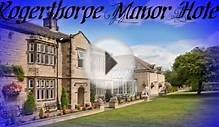 BEST WESTERN PLUS Rogerthorpe Manor Hotel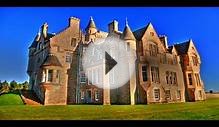 The Best Scotland Castle Hotels
Share this Post