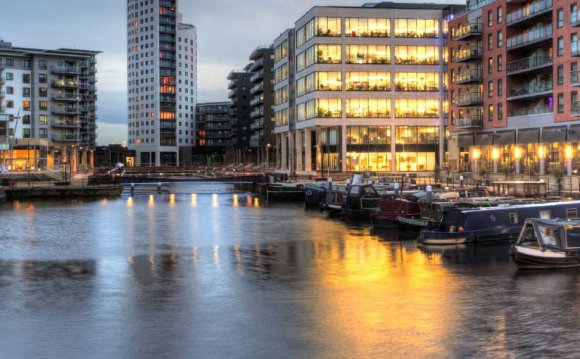 A happening cosmopolitan, Leeds maintains a brand of friendliness that can only be found in Yorkshire. With the attractive grandeur of its Georgian and Victorian architecture, the city isn't bad in the looks department either. With an excellent standard of shopping, restaurants, museums, and entertainment, Leeds also upholds a spirited nightlife. Within easy reach of Harrogate and York, as well as the Yorkshire Dales and Moors, it's a superb city base for those that really like to get out and explore.
Things to see
The West Yorkshire city is well known for its sporting links. Elland Road, the stadium and home of Leeds United FC, is a must visit for fans of the team, while Headingley sports complex is home to rugby and cricket teams. With its lively student population, the Headingley district has a particularly trendy feel, and is popular for its vast selection of watering holes and restaurants. In Clarence Dock the Royal Armouries museum displays an impressive arsenal of artefacts, whilst performances are staged in the outdoor arena. Located nearby in the city center you'll discover Millennium Square. The cultural soul of Leeds, the plaza hosts outdoor events, including theater, concerts, and famous musical talent. A short meander away, the historic City Square is home to the Old Post Office (now a restaurant), and statues of local dignitaries. The Black Prince in bronze marks the start of the White Rose Way walking trail.
Hotels in Leeds
There are hotels in Leeds to suit every purse and wallet, including plenty of lavish retreats home to swimming pools and health spas for those after a more memorable getaway. Budget hotels in Leeds are also in reasonable supply and offer convenient amenities like WiFi, televisions, and tea and coffee making facilities. For those who prefer to dip their toes in and out of the city atmosphere when it suits, the nearby Yorkshire Dales offer sleepier alternatives including sprawling country house hotels and cosy B&Bs.
Where to stay
Booking a hotel in Leeds city center makes perfect sense, given the close proximately of the city's major attractions. It also makes traveling by foot a viable option. The energetic city center has something that'll appeal to all visitors, be they young, old, couples, or families. A shopaholic's high-street heaven can be found in Briggate, whilst the nearby Victoria quarter offers many designer label boutiques. If rifling for bargains is more your style, then Kirkgate market offers 800 indoor stalls. Sensational restaurants, cafes, museums, galleries, and nightlife are also close to hand, whilst a little peace and contemplation can be found in Park Square – an immaculate Georgian park.
How to get to
Leeds-Bradford International Airport is just 10 minutes north-west of the city center, and offers direct flights from many European countries. Long haul flights can connect via Amsterdam, London Heathrow or Paris. Alternatively, you can fly to Manchester Airport and catch a train into Leeds. Trains run every half hour to the city. If you're traveling within the UK via the train, then the well-connected Leeds Station will be your destination. Trains from London Kings Cross will take under 3 hours to get there, whilst Manchester to Leeds Station will typically take around 90 minutes.
YOU MIGHT ALSO LIKE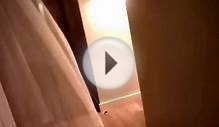 (Kimpton) Hotel La Jolla DJ Dave Leeds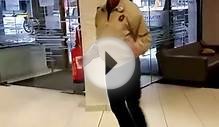 Handbaggin at the hotel just before we left doh !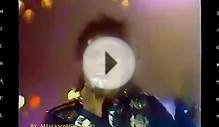 Michael Jackson - WBSS & HH & APOM - Live In Leeds BWT ...
Share this Post