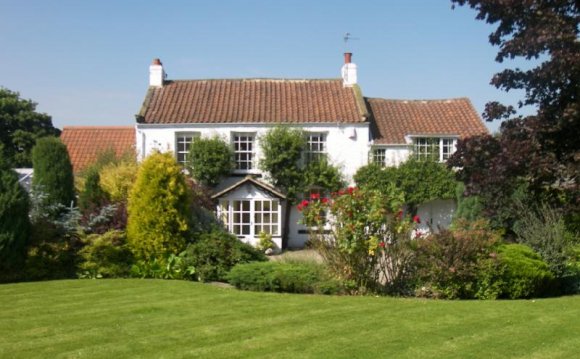 This parish in 1831 contained the hamlet of Dromonby and the townships of Great and Little Broughton, and covered an area of 4, 863 acres. Great and Little Broughton now form a civil parish of 3, 093 acres, the soil of all being alluvial on a subsoil of lower lias. There are 1, 572 acres of arable land, where wheat, oats and beans are grown, and 2, 593 acres of permanent grass and 231 acres of woods and plantations. The ground rises gradually from 250 ft. and 275 ft. above the ordnance datum in the north of the parish to the hills in the south, which reach a height of 1, 350 ft.
The North Yorks. and Cleveland branch of the North Eastern railway enters the parish from Little Busby and runs through both Kirkby and Broughton in an easterly direction. About a mile south of Stokesley station, in this parish, lies the little village of Kirkby, built on both sides of a road which leads northwards into Stokesley, where it joins the Stockton and Helmsley highway. The church stands at the north end with vicarage and school near, and some distance to the west are Dromonby Hall, once the home of the Constables, Dromonby House and one or two more buildings. South-east of Dromonby House is Mill Hill, perhaps the Windmill Hill of 1479 and the site of the mill of 1311.
The village of Great Broughton, which is large and populous, lies about half a mile east of Kirkby on the main road from Stokesley to Helmsley. The Hall stands in the north-east, and to the south on the same side of the road are the Congregational chapel, built in 1853, and the school now licensed for divine service. There are also Wesleyan and Primitive Methodist chapels, both here in 1857. The hamlet of Little Broughton, which consists of a few farms, lies about a mile and a half away. In 1811 the common fields of Great Broughton were inclosed under a Private Act.
Both Kirkby and Broughton are well watered by small streams. Eller Beck separates Kirkby from Stokesley on the north and is crossed here by Kirkby and Bense Bridges, the latter probably the modern successor of the Bense Bridge of 1618 and 1632. In 1462 the rector of Kirkby left money for the fabric of the bridges of Great Broughton and Kirkby, and grants and assessments were made for the repair and building of bridges in both Broughtons in the 17th and 18th centuries.
Old names of places in Kirkby are Fulburne, Dymples, Lang and Schort span-how, Lang and Schort lillyngs and Magodes-leyses; in Great Broughton, Gude monondayes, Branbi-forris, Jacgarthend, Malknoll, Hell-Karre, le Wych bush, le Faln-cross, Gosmodre, Hurig-leyse, lez Hert breks and Tabard place; in Little Broughton, le Cotes flatte, le Threpland flatte, Moubray-flatte, Pondarplace, le Croft-sykflatte, la Mecote-heued-land, Skald-thorne-more, BesKarre, Bentescrofte, Halleburn-gavell and Casseholme, all of the 15th century ; and in Great Broughton of the 13th century, Dunlanga-brotes, Littlehan-dailes, Smalebrot and Waitehil ; of the 17th century, Penniclare, Lynbeck and Layth butts.
Manors
The soke of 4 carucates in KIRKBY belonged in 1086 to Stokesley (q.v.), coming with that manor to the Balliols and forming part of the fee of Clavering. With Stokesley it was granted in free marriage with Ada daughter of Hugh de Balliol to John son of Robert. Hugh de Eure, younger son of Ada and John son of Robert, held Kirkby in 1285, and this manor followed the descent of Stokesley (q.v.) until 1618, when William fourth Lord Eure sold the manor of Kirkby to Sir John Constable, a member of the family of Constable of Dromonby. On the death of Sir John in March 1627–8 Kirkby descended to his daughter Alice, then a minor, who with her husband Edmund Anderson entered into possession in 1633. They, with Dorothy mother of Alice, sold the manor three years later to Thomas Edmunds of Worsborough and Henry his son. In the spring of 1658–9 George Lord Eure seems to have made a conveyance of the manor to Henry Edmunds.
Thomas Edmunds, son of Henry's nephew and heir Thomas, was lord in 1720. At some later date Kirkby is said to have been sold to Thomas Wayne by John Matthews of Stokesley ; Thomas Wayne was lord in 1808. Later owners were in 1827 Joseph Donaldson and his wife Esther, Richard Hindson in 1846, but at this date most of the soil belonged to other proprietors. Before 1857 the manor was sold by Mr. John Hindson to James Emerson of Easby Hall, lord of the manor until his death in 1892; it is now held by his son Mr. John James Emerson.
Court leet and view of frankpledge were appurtenances of Kirkby Manor in the 17th century, when it had also two dovecots. In 1311 there was a mill here.
YOU MIGHT ALSO LIKE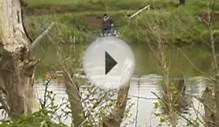 Stokesley AC - Match at Ingleby Road Pond, Great Broughton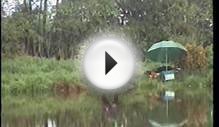 Whitehouse Farm, Great Broughton, North Yorkshire
Share this Post