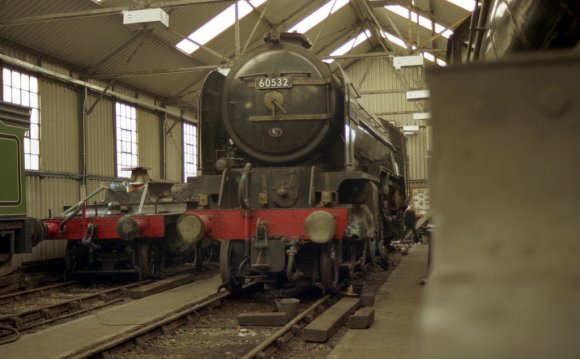 Grosmont developed mainly as a centre of ironstone mining, which flourished during the nineteenth century. From here the rock was taken to the Teesside blast furnaces. Grosmont also produced the 'Grosmont brick' from 1870 until 1957, a particularly dense brick which defies being drilled.
Steam Trains
Today, the village is dominated by the heritage steam and diesel services operated by the North Yorkshire Moors Railway which runs from Pickering to Grosmont, with an extra service along the Esk Valley Railway line from Grosmont to Whitby on some days during the summer season. See the timetables page or North Yorkshire Moors Railway website.
Change train and platforms at Grosmont to connect with heritage steam services. The Esk Valley Railway shares the station with the North Yorkshire Moors Railway. Here the heritage and the service trains meet on opposite platforms. Visit the engine shed a short walk from the station to view the maintenance carried out on the steam engines.
The Old School Coffee Shop
On the left hand side on the way to the Engine Shed
Home made cakes and fairtrade tea and coffee
Tel: 54 www.grosmontcoffeeshop.co.uk
Grosmont Gallery & Jazz Cafe
Close to the station, and visible from the platform. Paintings, pottery, crafts and sculptures from local artists.
Tel: 07 www.grosmontgallery.com
The Station Tavern
Close to the station
Tel: 60 www.stationtavern-grosmont.co.uk
The Rail Trail
This walk links Grosmont to Goathland (3½ miles). It runs along the route of George Stephenson's original railway line of 1836.
Industrial Past walk
A 4½-mile circular walk from Grosmont station. This gentle stroll passes by tumbling water and through fields and woodland.
Esk Valley Walk
The Esk Valley Walk passes through Grosmont. More about the Esk Valley Walk.
Sample fares from Grosmont
Day Return to Whitby £4.50

£2.95
Day Return to Middlesbrough £7.60

£5.00
Journey times from Grosmont
To Whitby 21 minutes
To Middlesbrough
YOU MIGHT ALSO LIKE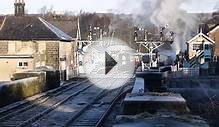 44806 Leaves Grosmont, NYMR, North Yorkshire Moors ...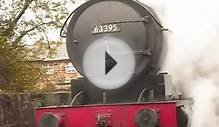 North Yorkshire Moors Railway Q6 0-8-0 63395 Grosmont ...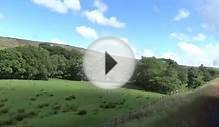 North Yorkshire Moors Railway, between Grosmont ...
Share this Post