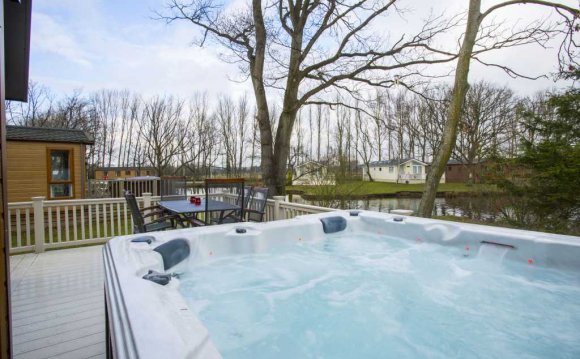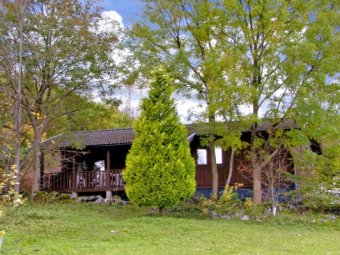 Why not choose a log cabin in Yorkshire with a hot tub?
What could be better than staying in a log cabin with a hot tub in the heart of the Yorkshire countryside?
Lovely log cabins!
Staying in a log cabin is a truly lovely way to feel at one with nature, as log cabins are often positioned in beautiful woodland forest settings and are constructed of natural wood, meaning that they blend almost seamlessly into their natural surroundings. Staying in a log cabin means that you can get the best of both worlds, you can stay close to nature but still enjoy your home comforts from the inside of your lodge.
Relax in a hot tub at your log cabin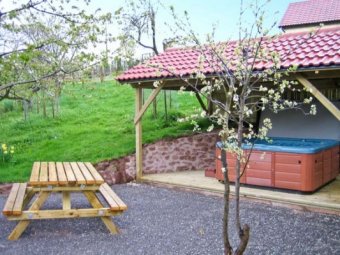 Some of our Yorkshire log cabins also have hot tubs to make your holiday even better! Enjoy stunning views of the Yorkshire countryside whilst you sit in a warm, bubbling hot tub. Let the water jets soothe and relax you as you really unwind. Some of our holiday properties have private hot tubs that are fully serviced and others have access to nearby leisure facilities. Whichever you choose, treating yourself to a stay in Yorkshire with a hot tub is a wonderful way to really get away from it all and have a truly special holiday.
Yorkshire – the perfect place for a hot tub holiday!
Yorkshire is a wonderful holiday destination, the stunning scenery, lush landscapes and deep green forests make it a great place to rent a log cabin. By day, staying in a log cabin means that you are perfectly positioned to make the best of the great outdoors and go out walking, cycling or fishing. The Yorkshire countryside really does have so much to offer, from stunning rugged coastlines, traditional seaside resorts, rolling green landscapes and charming towns and villages. For more information about visiting Yorkshire, visit the official visitor site for Yorkshire.
Share this Post