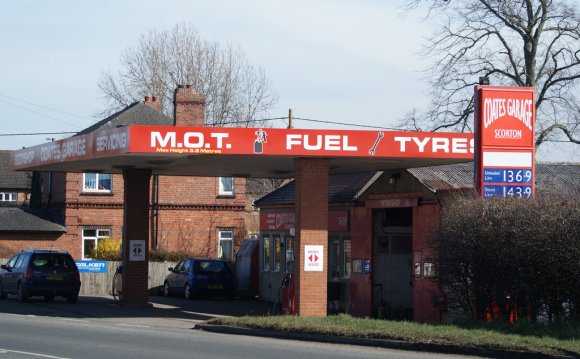 RAF Scorton was a satellite station of RAF Catterick during the Second World War. It was located near the village of Scorton in North Yorkshire, England. It was used by the Royal Air Force, the Royal Canadian Air Force, and the United States Army Air Forces Ninth Air Force during the war.
Overview

[edit]

The location was chosen for its flat terrain and its situation close to the now disbanded Eryholme-Richmond branch line that had a sub branch line to Catterick Garrison and RAF Catterick.

The famous No. 56 Squadron RAF flew Spitfires from Scorton during the Second World War. Also the USAAF 422d and 425th Night Fighter Squadrons were stationed at Scorton flying the Northrup P-61 "Black Widow" fighter
USAAF use

[edit]

Northrop P-61A-10-NO Black Widow Serial 42-5565 "Double Trouble" of the 422d Night Fighter Squadron.Northrop P-61A-10-NO Black Widow Serial 42-5570 of the 425th Night Fighter Squadron.

Scorton was known as USAAF Station AAF-425 for security reasons by the USAAF during the war, and by which it was referred to instead of location.
422d and 425th Night Fighter Squadrons

[edit]

The USAAF Ninth Air Force transferred two P-61 Black Widow night interceptor squadrons to Scorton from RAF Charmy Down near Bath in Somerset to train and fly with the RAF night fighter Operational Training Unit assigned there. Initially flying de Havilland Mosquitoes, their first P-61 arrived at Scorton on 23 May 1944 and their first assignment was to chase night-flying V-1 "buzz bombs".

The Black Widows would be vectored to intercept approaching V-1s by ground control. Since the V-1 was a little faster than the P-61, the Black Widow had to approach the V-1 from behind and go into a slight dive in order to catch up with it.

The first Black Widow V-1 "kill" took place on 16 July 1944, credited to pilot Herman Ernst and radar operator Edward Kopsel of the 422nd Night Fighter Squadron. One of the greatest dangers involved in killing V-1s was the possibility of getting too close to the flying bomb when one fired at it, running the risk of damage to their own plane if the bomb exploded when hit.

After D-Day, the USAAF Black Widows moved to Advanced Landing Grounds at Maupertus (A-15) (422d NFS) near Cherbourg and Vannes (A-33N) (425th NFS) in Brittany France to intercept German night fighters and bombers attacking Allied positions. Although several interceptions of night-flying German aircraft were made, most Black Widow missions were night intruder missions against trains, armor, and other ground targets.

The 422d eventually served at A-39 (Chateaudun) in France, then at A-78 (Florennes/Juzaine) in Belgium, then Y-59 (Strassfield) and R-2 (Langensalza) Germany. It was inactivated in September 1945. During the winter of 1944-45 the squadron received several Douglas A-20G "Havocs" which were used for intruder operations and occasionally dropping flares to aid ground artillery units. The A-20s also wore a glossy black finish.

The 425th eventually served at A-58 (Coulommiers), A-79 (Prosnes) and A-82 (Verdun) in France. Moving into Germany, it served at Y-73 (Frankfurt/Rhein Main) and R-30 (Furth), where it performed occupation duty with the United States Air Forces in Europe. It was inactivated during August 1947.
Postwar use

[edit]

The Aerodrome closed in 1945 and most of the concreted areas have been extensively quarried away for sand and gravel extraction. Most of what was the airfield is now under a lake or a quarry yard to the southeast. There are a few military pre-fab buildings remaining in the area – they were dismantled after the war and moved to local farms to be used as agricultural buildings.
References

[edit]

This article incorporates public domain material from websites or documents of the Air Force Historical Research Agency.
YOU MIGHT ALSO LIKE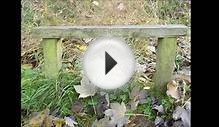 Sunny Autumn Walk near the River Swale, North Yorkshire ...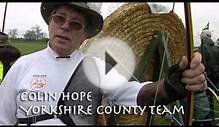 Scorton Arrow Competition, Richmond, North Yorkshire
Share this Post