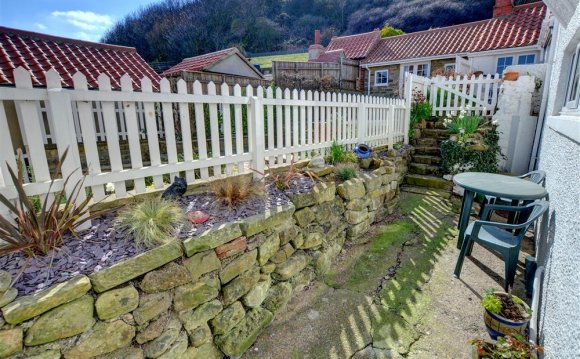 Welcome to northern England's greatest gem. North Yorkshire is a spectacular region that will astonish all visitors with its stunning green countryside, magnificent architecture and incredible landscapes that are simply begging to be discovered. Rolling green hills give way to some of the quaintest towns in England and pleasant walking trails to satisfy the most demanding nature lovers. Those keen to experience some of the local culture will not be disappointed as North Yorkshire has a myriad of striking historical buildings and family-friendly festivals such as Looking Back at Hungate where visitors will discover countless archaeological treasures or York's Chocolate Festival. The area is home to many ancient monuments and fortresses that are a testament of Yorkshire's glorious historical past and will delight children and adults alike.
Renting holiday accommodation in North Yorkshire
A holiday apartment in North Yorkshire will ensure that you will be able to explore the region like a local. The area remains largely unspoilt by tourism and local hotels can be bleak and without character. Renting holiday accommodation in North Yorkshire will be the surest way for you to discover the best that this wonderful area that to offer and interact with the local community. Whether you prefer an apartment in one of Yorkshire's picturesque villages or a cottage in the countryside, finding a holiday rental with HouseTrip will make an already magical holiday with your loved ones even more unforgettable.
Where to stay in North Yorkshire
North Yorkshire is home to excellent gastronomy that takes pride in fresh, locally grown produce. A self-catering rental is your best bet to make the most of the many market towns dotted across the secluded countryside where you can return to your own home away from home and enjoy an outdoor barbecue in the milder months or relax in your very own lounge during winter after a busy day exploring the stunning walking routes. If you prefer some urban flavour after a long day enjoying the countless opportunities for rural tourism, renting a comfortable apartment in Harrogate will be the perfect option.
North Yorkshire with the family
After a delightful day hiking alongside the excellent trails of North York Moor National Park or strolling down one the narrow cobbled lanes of York's old city centre such as The Shambles, full of medieval wonders that will transport the youngest in the family back to the Middle Ages, why not take the family to enjoy an scrumptious meal at one of Harrogate's many historical pubs? Now that you are ready to visit this magnificent country, book the perfect family rental at HouseTrip.com where you will find the ideal holiday accommodation. After a day cycling on the hills, visiting Flamingoland Park and petting zoo, exploring ancient churches and breathing some invigorating fresh air, a load of laundry might be the last thing on your mind but you know that the washing machine is there should you ever need it .
YOU MIGHT ALSO LIKE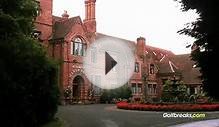 Aldwark Manor Golf & Spa Hotel, North Yorkshire ...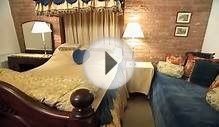 Carr House Farm B&B, Ampleforth, North Yorkshire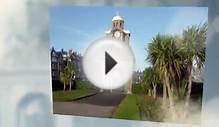 Discounted self catering holidays in Scarborough North ...
Share this Post