The proposal is to merge the two schools into a single educational establishment from September 2016. It would involve the technical closure of Brayton High School as a separate entity and the enlargement of Selby High School across the two current school sites.
The enlarged school would have a single budget and would operate across the existing sites and buildings with staff from both schools. The combined school would have a single governing body and leadership structure working in the best interests of all pupils.
It would allow the two schools to combine the strengths and values of both schools through a single governing body, head teacher and other resources. This would potentially offer greater opportunities to pupils in terms of the breadth of the curriculum, having access to well-qualified specialist teachers and the extra-curricular and social opportunities open to them. It would allow the recent dip in GCSE results at Brayton High School to be addressed rapidly and effectively.
Drop-in sessions
Meetings will be held in both schools for parents of pupils attending either of the schools, and for any member of the community who would like to learn more:
​Monday 25 January at 6.30pm at Selby High School;
Tuesday 26 January at 6.30pm Brayton High School.

Give us your views
You can participate in the consultation online here:
Deadline for comments
The closing date for responses is Friday 26 February 2016.
What happens after the consultation?
We will analyse the responses at the end of the consultation period. The County Council's executive will decide on 15 March 2016 whether to publish statutory proposals for the amalgamation and a final decision will be taken in May 2016 for implementation in September 2016.
YOU MIGHT ALSO LIKE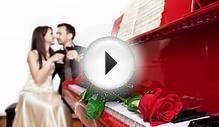 Hire live Wedding Bands available in Selby, North ...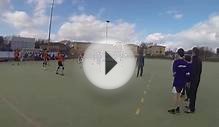 North Yorkshire School Games Handball Selby vs Harrogate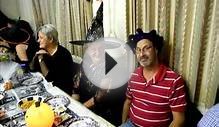 YORKSHIRE GROUP MCC AT HALLOWEEN IN SELBY
Share this Post