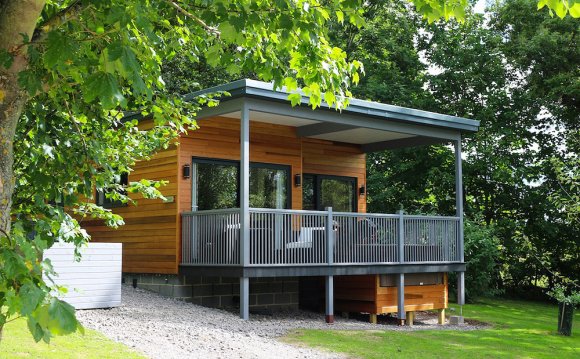 SPECIAL OFFER: Cracking Easter & Spring Bank Offers - from just £129!
Hawes
Fancy that well earned Easter break?. Then look no further than this superb selection of Hoseaons Lodges and Log Cabins in North Yorkshire and the North of England. Superb offers, superb parks - what...
Sleeps
6
Rooms
3
SPECIAL OFFER: Weekly prices from £465
Leyburn, North Dales
Sun Hill Lodges are situated in Constable Burton in the beautiful Yorkshire Dales. Surrounded by breathtaking countryside views on all sides these traditional pine lodges offer an idyllic and...
Sleeps
4
Rooms
2
Masham, South Dales
Hoseasons Spruce Lodge is one of three lodges set in a tranquil woodland setting in beautiful Wensleydale, in the stunning Yorkshire Dales National Park, North Yorkshire. Very comfortable log cabin...
Sleeps
5
Rooms
2
SPECIAL OFFER: Save up to £100 off weeks, £50 off short breaks!
Settle, South Dales
Fantastic selection of self catering lodges and log cabins in the Yorkshire Dales and North Yorkshire, cheap breaks and late deals available. Choose from family fun holiday parks through to tranquil...
Sleeps
15+
Ripon, South Dales
Hoseasons Riverside Lodges, situated close to the Yoredale Way and by the side of the River Ure. A small family owned park with leisure facilities including a gym, tennis centre, 18 hole golf...
Sleeps
6
Rooms
3
Knaresborough, South Dales
Hoseasons Kingfisher holiday park is a peaceful and tranquil setting in beautiful Herriot country, the Vale York, North Yorkshire, with Knaresborough and Harrogate just a short hop away. Pets not...
Sleeps
6
SPECIAL OFFER: Cracking Easter & Spring Offers from just £138 pw!!
Fantastic holiday park breaks available for Easter, Whitsuntide and Spring Bank Holiday. Try a small secluded setting where you can relax with just you the wildlife and wonderful scenery.
Sleeps
6
Rooms
3
Ilkley, South Dales
Hoseasons Faweather Grange Lodges offer luxury and exclusive log cabin accommodation, with a large outside decking area and a private hot tub, in the superb location of Ilkley Moor, and the Yorkshire...
Sleeps
8
Brough, Kirkby Stephen, North Dales
Hazel Log Cabin Cottage is located at Brough in the Eden Valley and is tastefully furnished, comfortable, new build and well equipped accommodation, with spectacular countryside views and a peaceful...
new website http://handcent.ru/
YOU MIGHT ALSO LIKE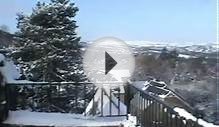 In the snow - Westwood Lodge Ilkley Moor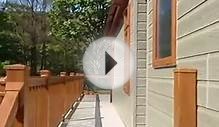 The yorkshire dales swaleview park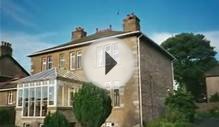 Riverside Lodge Guest House, Ingleton
Share this Post