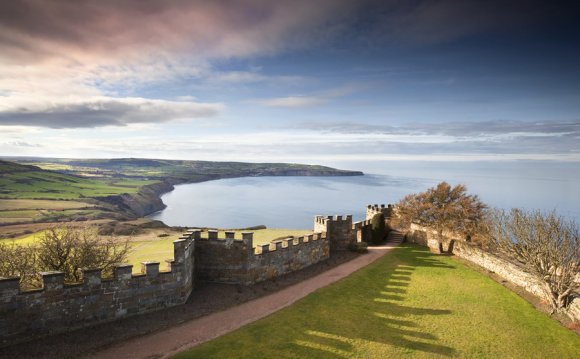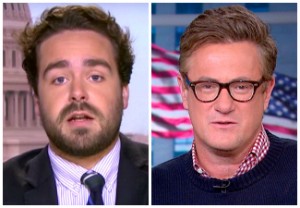 There are nothingburgers in this business served up as yuge entrees of behind-the-scenes insight.
And then there was the whole bowl of wrong CNN's Dylan Byers just cooked up today in his column on the relationship between Joe Scarborough and Donald Trump for CNN Money.
To review, Byers claims through his unnamed sources at 30 Rock that Scarborough's cozy relationship with the GOP frontrunner is causing "increasing discomfort" over at MSNBC. One big nugget offered up by Byers' reporting is that Scarborough has actually stayed at a Trump resort in Palm Beach, Florida during the Christmas and New Year's holidays in the past. Talk about cheap, pointless and a clear need for a chiropractor given all that stretching on the writer's part: Trump owns dozens of properties in cities and resort towns around the world.
So is Byers actually insinuating that this revelation equals some kind of quid-pro-quo between Trump — who is worth billions and doesn't exactly need Scarborough's guest fees to survive — and Scarborough, who was vacationing with his family, has some cash to spend given the millions he earns every year, and chose a top-ranked resort in his home state?
Per Byers:
Scarborough, a former four-term congressman from Florida's 1st district, has often stayed at Trump's Mar-A-Lago Club, in Palm Beach, Florida, with his family and was there during the week between Christmas and New Year's, two sources at the hotel during that time said.
And by the way, Trump as a candidate this year wouldn't even be there during Scarborough's stay if another occurred this year, which makes this item even more worthless given the implication that Scarborough booked it to be close to Trump (who was either back in New York or campaigning given television interviews he gave at the time). These sources also don't confirm that Scarborough and Trump were ever there at the same time.
So when applying DylanDeduction, if Scarborough stays at a Hilton Hotel, does that mean he's also sleeping with Paris? Because Byers presents it like it's some kind of smoking gun, even breathlessly stating that this "news" was confirmed by "two sources at the hotel" at the time. The fact that this angle was even pursued to this extent tells you all you need to know about the writer's agenda here, which isn't particularly surprising given his ethical/honesty issues here and here in the not-so-distant past.
No matter. For Byers, this kind of TMZ stuff is seen as a win-win. In attacking MSNBC's morning star on CNN's behalf, it attempts to put a rival network on the defensive while strongly insinuating collusion between an opinion host and candidate. Byers, of course, never mentions the obvious elephant in the room of a CNN reporter targeting MSNBC talent… because that's a foreign concept called disclosure. Example: (Disclosure: I appeared several times on Scarborough's then-primetime program, Scarborough Country, in 2003 and 2004). See? It that's easy…
On cue, Byers does the same later in the story, turning a 5-minute conversation that Scarborough and co-host Mika Brzezinski (an unabashed Democrat) had with Trump in the hotel he was staying in into some kind of scandal. Because, you know… getting access to a candidate for a few minutes to get his or her thoughts after a big win is horrible journalism, right?
In the end, the takeaway Byers wants to leave his readers with is that Scarborough's close, personal relationship with Trump — which is never proven unless the aforementioned hotel stay is supposed to mean something insidious — is affecting the opinion host (and not a traditional news reporter) from having an honest perspective on the candidate. In an effort to be objective, here's my perspective on Scarborough (and Mika) when it comes to Trump: They've been one of the few major voices out there who have consistently from the very beginning cautioned against dismissing him as a candidate who can win the nomination. For both, state-by-state poll numbers in key states have always been used to support the argument that Trump wasn't going anywhere from his first-place perch… that he wasn't showing any sign of imploding despite gaffes/insults/outrageous behavior that would sink anyone else running for president. Many other pundits have mocked Scarborough and Brzezinski for sticking by Trump in this regard. But that's not bias, that's them getting it mostly right to this point.
Are the interviews with Trump friendly? Yes and no. Morning Joe always leans more on being conversational than confrontational regardless of who is being interviewed. It's Happy Hour at a Georgetown bar with folks who drink politics for a living. The show isn't for everybody, no program is. It's a niche offering. But should the hosts be reprimanded for devoting more time to a candidate who already gets more airtime everywhere else regardless of cable news network or program? No. And to imply there's some kind of barter happening here is the type of stuff that comes from those with an ulterior motive.
Update as of 3:15 PM EST: Mediaite received the following from MSNBC President Phil Griffin regarding Byers' CNN report today:
"Joe and Mika are doing great and they're beating CNN soundly in the mornings. CNN is so intent on stirring stuff against the competition that they build a whole bogus story using supposed anonymous sources inside our building."
YOU MIGHT ALSO LIKE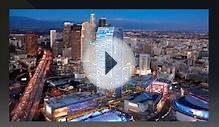 Where to Stay in Los Angeles, California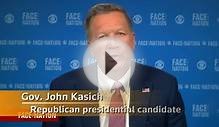 Kasich determined to stay in race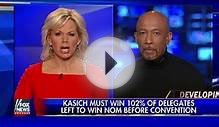 Montel Williams urges Kasich to stay in the 2016 race
Share this Post