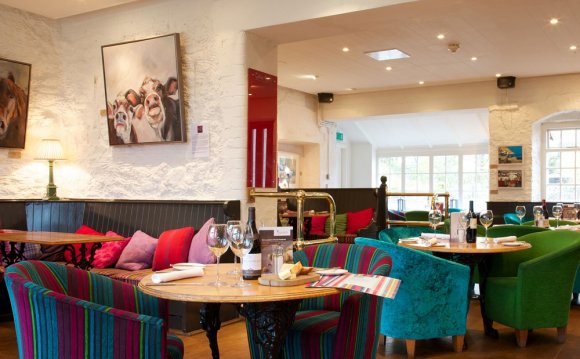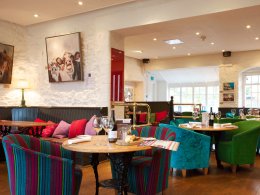 The Devonshire Brasserie & Bar
The vibrant brasserie & bar has a riot of rich jewel colours and contemporary art, this together with the buzz of guests and locals makes this a really unique little spot.
Ruth and her friendly team are sure to make your visit memorable and a warm welcome for everyone. A perfect place to catch up for lunch or to mingle with friends for dinner and enjoy a much deserved glass of wine after a hectic day.
All of the dishes on the menu are available served at the bar, in the Brasserie or – weather-permitting – on the terrace. There is an impressive selection of wines, available by the glass or the bottle. A Sunday wouldn't be complete without a traditional Sunday roast with family and friends, so why not treat yourselves to one of the best places in Yorkshire to dine out.
Main Menu
SUNDAY LUNCH MENU
SEASONAL SAMPLE LUNCH MENU
STEAK SHARING MENU
Lunch Opening Times
Monday to Saturday: 12pm to 2.30pm
Sunday: 12pm to 4pm
Dinner Opening Times
Share this Post