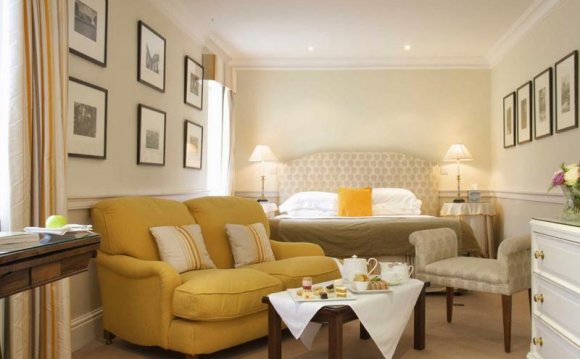 Correct details
Reviews of 10 Devonshire Place (Average Rating:
of 10)
see review guidelines
Located in High Harrogate, to the east of the town centre, this is a smartly refurbished bar focussed on its quality range of handpulled and bottled beers. You enter into a bare boarded room with an incredible Victorian semi-circular bar counter opposite. The curved dark wood counter with its impressive stained glass canopy serves the entire front part of the pub, which arcs around it in a pleasing fashion. To the front left is an area stuffed with fridges and shelves full of bottled and canned craft/foreign beers, seemingly acting as a bottle shop. Some steps lead down the rear left side to a cosy looking seating area which was empty on this visit. To the front right there are some comfortable lounge style seating options under the front windows, with a large beer board on the side wall. Moving towards the rear, you pass a particularly uncomfortable looking sofa before reaching a series of high tables and stools in a narrow space, with smarter sofas towards the rear and a few standard tables and chairs. A large Lincolnshire Poacher noticeboard hangs on the wall here, although I'm not sure where it comes from - this pub was previously known as the Devonshire Arms. There are loads of blackboards dotted around the pub in lieu of more interesting items of décor, and I noticed a precarious looking stack of board games to one side of the bar.
The pub seems to promote micro-breweries and the ale range was dominated by them, with options on this visit consisting of Bad Co Comfortably Numb, Copper Dragon Golden Pippen, Little Valley Withens Pale, Mallinsons Citra, Taylor Boltmaker, Five Points Hook Island, Northern Monk Mocha Porter and Ilkley Lotus IPA. The friendly barmaid helpfully recommended the Mocha Porter after it transpired that my initial choice had recently been taken off. The pint was a bit flat but still pretty tasty.
I thought this was a very characterful little bar that presented a modern pub concept in an attractive traditional pub setting. I found the place quite laid back and the beer range certainly merited more attention than I was able to give it. Well worth a visit, especially as a double header with the neighbouring Swan on the Stray.
Please Note: This review is over a year old.
Restored and renovated with a modern twist in 2014 and reopened on 22nd November. The original semi-circular counter with its stained glass canopy has been refurbished and is complemented by a new old floor. 10 handpumps serve local cask ales and two ciders, the beers varying on a regular basis. 10 keg taps along the barback dispense craft kegs from the likes of Brewdog. To one side at the front is the bottle shop with a stock of interesting bottled beers and wines which can be drunk on or off the premises, "Growlers" are also available to takeaway draught beer. The beer quality was very good on my inital visit although the cask choice was a little safe the kegs were a bit more interesting. Seating is a bit limited with a couple of tables in the front bay window and a couple more on the right side rear, the rest given over to vertical drinking. Makes a good two hander with the almost adjacent Swan on the Stray. There are plans to incorporate a wine shop upstairs in the future.
[User has posted 1521 recommendations about 1449 pubs]
Reopened after quite a while unloved, this pub describes itself as a traditional pub and it's not wrong. After passing the "nicotine bouncers" at the front door there is a single U shaped room with the centre occupied by a magnificent almost semi-circular victorian bar counter with a stained glass canopy overhead. There are four handpumps at intervals, two of which have old looking John Smiths inscribed porcelain handles. Sadly the John Smiths Cask and Theakstons XB were not on so a slightly less than pedestrian keg choice of Fosters, 1664, Amstel, Murpheys and Strongbow was available. I'm sure the pub's regulars would not find this to be a problem. Towards the rear at one side is the darts board, and to the other is the pool table, the click of dominos was heard from tables at the front next to the TV. Traditional bench seating, tables and stools with old wainscotting and plain walls completing the unspoilt but slightly scruffy look of the place, and I don't mean "shabby chic".
It makes quite a stark contrast to the renovated Swan on the Stray almost next door.
[User has posted 1521 recommendations about 1449 pubs]
No known official website for this pub.
Pub Details
Pub details supplied by members of this site to the best of their knowledge. Please check with pub directly before making a special trip.
YOU MIGHT ALSO LIKE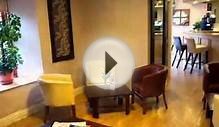 The Pitsligo Arms Hotel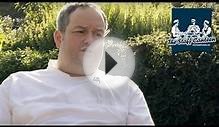 Michelin star chef Matthew Tomkinson, talks country house ...
Share this Post