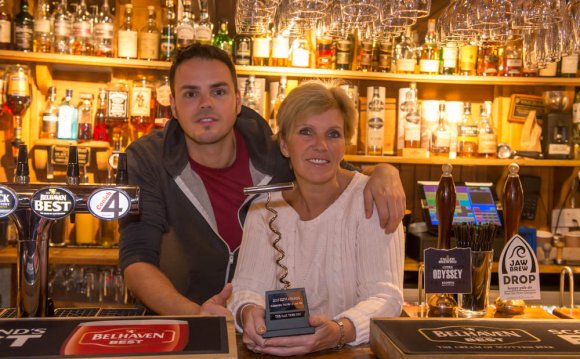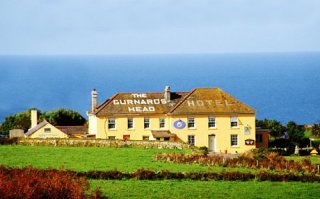 Read the full review:
Read more:
The Gurnard's Head, Cornwall
Located half-way between St Ives and Land's End on the edge of a farming hamlet. The coastal footpath is a five-minute walk away. The bar is a cosy refuge from the elements: log fires burn at each end on cool days. There are stone floors and an assortment of scrubbed pine tables; old hardback books line the walls. The dining room is painted a warm dark red and deep cobalt blue. Lit by church candles, what could have been a cold space takes on a warm convivial atmosphere, especially at night.
There are seven simply-decorated rooms above the bar and restaurant, a mix of doubles and twins, all with top-class Vi-Spring mattresses, antique chests and old-fashioned Roberts radios. There are no TVs: the idea is to leave the modern world behind. Walls are painted a soft egg yellow with sage green woodwork, an unusual colour combination that works to lift the spirits on a low-light day. Only one room has a bath; the rest have smallish shower rooms with White Company toiletries.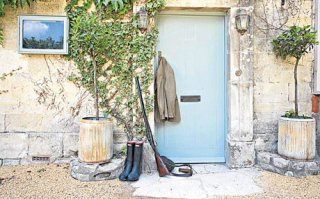 Read the full review: The Gurnard's Head, Cornwall
Beckford Arms, Wiltshire
The Beckford Arms, first opened in the 18th century, is run by Charlie Luxton and Dan Brod. The ground floor is gorgeous and so are the eight bedrooms and bathrooms. Small, yes, but fresh and beautifully equipped. It has style, but it also has character. You can eat in a variety of spaces: animated bar, elegant private dining room, pretty conservatory and garden or quiet sitting room.
It was the sight of the last, with sofas, fire and table piled with books, newspapers and magazines that told me this place, though undoubtedly a business operation, was one that considered carefully what its customers want. In the rooms they have thought of everything for the modern metropolitan guest: high, deep, luxurious beds; woolly hot-water bottles; digital radios with iPod dock; excellent in-room information; garden flowers; prettily packaged Bramley toiletries; great selection of DVDs and charmingly quirky pictures by local artist Zebedee Helm. The Beckford Arms really does seem to have it all.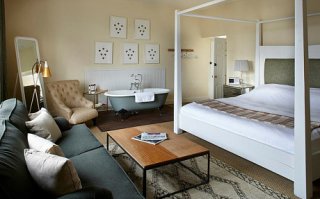 Read the full review: Beckford Arms, Wiltshire
The Talbot, Somerset
The Talbot stands in the estate village of Mells (from the Latin for honey, mellis, referring to the beautiful colour of the local stone – another nugget) next to the 16th-century Manor, home of the Asquith family, and the Grade I-listed St Andrew's church. These people know how to create stylish and affordable places without kissing goodbye to character. The rustic cobbled courtyard, set with pretty tables and chairs, makes an instantly charming entrance, backed by a succession of cosy dining areas.
Rooms are stylish and great value for money. Mine, No 6, had a huge bedroom with the biggest luxury bed I think I have ever slept in and a roll-top bath on a plinth. There was a separate rain shower, a separate loo and a sitting room with two sofas. Babington-style touches include sawn logs piled up in the fireplace; a row of pegs with hangers instead of a wardrobe and a fleecy hot-water bottle. The other bedrooms are equally good value. The owners are hands-on and it shows, and the inn is run by the delightful Matt Greenlees who comes with a wealth of experience. And its location is a hidden delight, rich in interest.
East End Arms, Hampshire
When John Illsley bought the East End Arms in the mid 1990s, Illsley received a letter from the regulars: "hands off our public bar". "They wouldn't even let me repair the hole in the ceiling and when we repainted, it had to be exactly the same colour. Fine by me." Most would have turned the whole ground floor into an open plan restaurant, but Illsley kept his word and kept the public bar intact.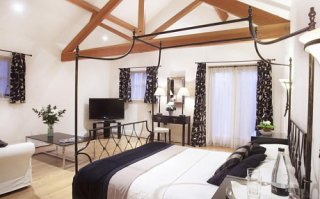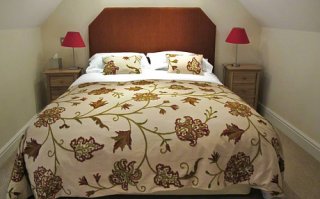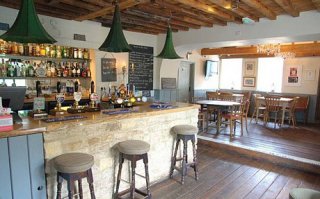 YOU MIGHT ALSO LIKE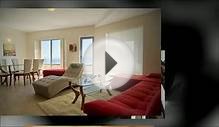 Edinburgh Stag Weekend Accommodation - Best Rates In Best ...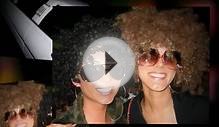 Edinburgh Hen Weekend Accommodation - Best Rates In Best ...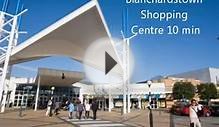 The Best Pub in the World
Share this Post