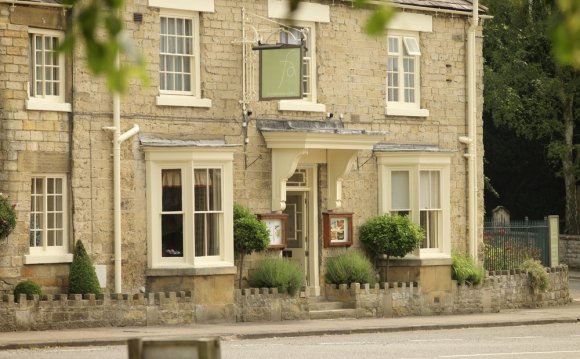 To support the Business Development Manager in the Sales and Marketing activity for the hotel.
Proactively seek and manage sales leads, meetings and client relations.
This role will also involve working within the Reservations office taking reservations and event bookings and answering customer enquiries.
Pro-actively organise Sales Meeting for either the Sales & Marketing Executive and the Business Development Manager with potential clients.
Attend Sales meeting with potential clients and follow up with previous clients.
Research, maintain and develop an accurate database of Sales leads.
Organise familiarisation visits to the Feversham Arms hotel for existing/potential clients and agencies.
Attend and organise corporate events, roadshows and networking events.
Support the Business Development Manager in the design and print of collateral, advertising and editorial.
Carry out direct marketing activity to agreed budgets, sales volumes, values, product mix and timescales.
Salary
Circa £16, 000
We currently have an exciting opportunity to join our team as Restaurant Manager.
The Feversham Arms Hotel is a beautiful 4 Star Hotel with The Weathervane, a 2 AA Rosette Restaurant on the edge of the North Yorkshire Moors National Park. We are looking for an energetic, enthusiastic individual who will work within our growing team.
You will be required to:
Run a high quality restaurant and bar operation at 2 AA Rosette level or above
Run a busy service in the restaurant, also serving afternoon tea and breakfast over seven days
Have an excellent wine knowledge and the ability to continue to develop the wine list
Be able to supervise, motivate and train the restaurant team
Have some small hotel experience (understand interchange of departments needed in a hotel)
Communicate clearly in English, including written English
Train staff in either a formal or coaching situation
Control costs, including beverage costs, as an ability to achievemargins on beverage sales is essential
Fit in with the Feversham Arms culture - you must enjoy customer contact and thrive in a growing environment
Work within and enhance the service ethos of The Feversham Arms
Liase with other management to create a smooth running of the business
Circa £25, 000 - £28, 000 dependent on experience, plus annual bonus incentive
To assist the Head Chef and Sous Chef by preparing food according to their menus and recipes.
To apply the hygiene procedures correctly.
To observe the hotel's health and safety and fire procedures.
To perform any task reasonably requested by the hotel's management.
To maintain a professional, cordial and productive relationship with all other departments of the hotel.
To be smartly presented in correct uniform at all times.
To have a knowledge and understanding of company mission, vision and values and to work in accordance with these principles at all times.
Any task reasonably requested by senior managers or owners.
To be responsible for your own course work and tasks.
The Verbena Spa is recruiting for NVQ level 3 qualified therapists. The ideal candidate will have experience working in the health and beauty industry; with luxury spa experience a bonus. The highest standard of presentation and social skills are expected and you should be able to work in a busy environment. You should be able to multitask, moving from treatments, to handling laundry to taking orders from guests for food or drink although your main role will be to perform treatments.
In return the spa offers a luxurious, high paced environment in which to grow and develop your skills. Uniform and meals on duty are provided as well as gratuities and commissions on products sold.
Salary on application.
The role is a hands on position as an integral part of the housekeeping team.
Planning the work schedule for the team and managing payroll to the budget.
Organising and instigating regular and periodic cleaning, as well as liaising with 3rd party cleaning contractors
To assist the Rooms Division Manager in maintaining and enhancing high levels of service and customer care throughout the service at The Feversham Arms Hotel.
Main Duties and Responsibilities:
To ensure daily service standards are kept to a 4 red star level.
To ensure the cleanliness of the bedrooms, public areas and lounges are in accordance with procedures, routines, control systems and hygiene requirements.
Managing the team to uphold the 4 red star standard through adhering to procedures, policies and supervision.
Supervise and assist with training and developing of new and current staff members.
Ensuring stock levels are managed to budget, stored correctly and securely kept. Storage of chemicals adhere to COSH standards.
To assist in maintaining and enhancing high levels of service and customer care throughout the service at The Feversham Arms Hotel.
To ensure daily service standards are kept to an excellent level.
To provide guests with a consistently high quality, enjoyable experience.
To be familiar with the service systems you are working within.
Work within effective procedures and control systems.
To maintain the set-up, upkeep and cleanliness of the bedrooms, public areas and lounges in accordance with procedures, routines and hygiene requirements.
YOU MIGHT ALSO LIKE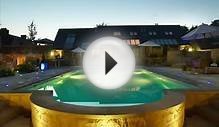 York Tourism Awards 2010 - Feversham Arms on Minster FM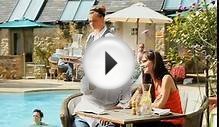 Feversham Arms & Verbena Spa, North Yorkshire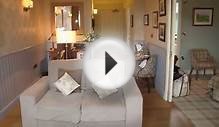 The Feversham Arms Hotel Helmsley by LibertyLondonGirl.com
Share this Post