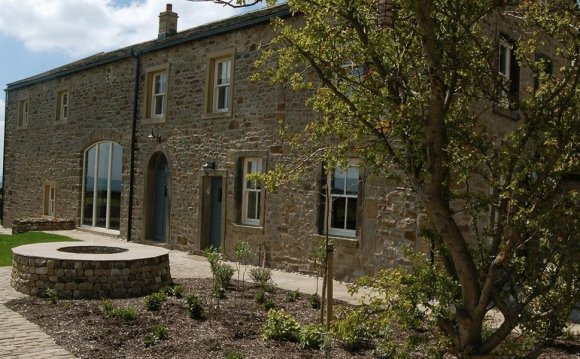 The Yorkshire Dales is undeniably one of the most beautiful places in the country. But there is another very good reason to visit this part of the world – the multi award-winning Devonshire Arms hotel in Skipton. Set in the Duke of Devonshire's 30, 000 acre Bolton Abbey Estate, The Devonshire Arms excels at, well, everything that it does.
The contentment of guests at this luxury hotel is clearly at the heart of its philosophy. The bedrooms are fabulously classy, with particularly comfortable beds and luxurious furnishings. No matter what it takes to guarantee you some seriously fabulous sleep, The Devonshire Arms probably already has it covered. If you prefer feather pillows, great; a duvet rather than a blanket, no problem – and don't forget your cup of hot chocolate!
If you cannot bear to part with your canine companion, The Devonshire Arms are dog experts and know just how to pamper a dog as much as they do its owners!
The Concierge service is really the icing on the cake and sums up the philosophy of this impressive hotel – whatever you want or need to make your stay at The Devonshire Arms hotel just perfect, consider it done.
The Burlington Restaurant provides the ultimate in relaxed and elegant dining, with dishes presented impeccably in the most wonderful of settings. The meat and game comes from the Estate itself and the ample kitchen gardens provide the seasonal vegetables and herbs. Adam Smith is one of the UK's most talented young chefs. He is a Roux scholar who trained under John Williams at The Ritz in London before making his mark on the restaurant here at Bolton Abbey in Summer 2013.
As well as the hotel rooms, the Brasserie has been subject to the Duchess of Devonshire's keen eye and sense of style. And nothing short of perfection will do. The vibrant brasserie & bar has a riot of rich jewel colours and contemporary art, the buzz of guests and locals to make this a really unique little spot.
The small intimate spa at the hotel offers a superb place for relation. Enjoy the jacuzzi, swimming pool, sauna, steam room and relaxation lounges, or how about an ESPA treatment in one of the new treatments rooms designed by the Duchess of Devonshire herself? ESPA offers a range of products, using powerful active ingredients leaving you feeling refreshed and relaxed. Calorie busting facilities (newly refurbished gym for 2014) are also on hand to help you work up an appetite and, of course, an exhilarating walk across this most beautiful of landscapes is an absolute must.
on and updated on
Add to Bucket List
YOU MIGHT ALSO LIKE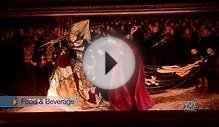 The New York Palace Hotel - New York City - on Voyage.tv
The algonquin hotel new york, NY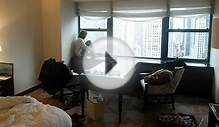 The New York Palace - Lotte Hotel - Pt. 1 Review - St ...
Share this Post