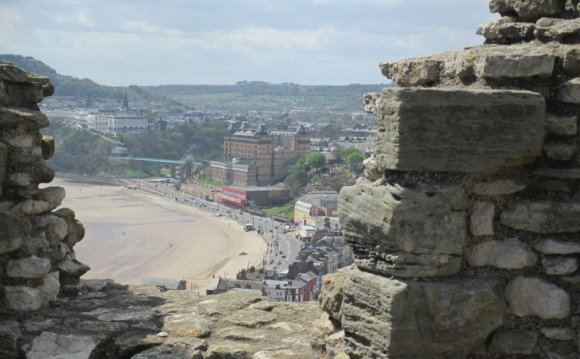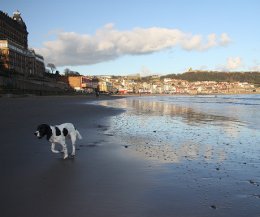 Just before Christmas we decided to have a short getaway in North Yorkshire, staying at the Ox Pasture Hall Hotel, a small country hotel just a few miles out of Scarborough. Not only was this my first time in this part of the country – despite it being only about 3 hours' drive from home – it was also our first time away with our new puppy, George, a 6-month-old English Springer Spaniel.
Arriving a little early for check-in, we decided to stop in Scarborough to walk him. Visiting out of the main season meant the beach was largely deserted as we strolled along the South Bay against the backdrop of Scarborough Castle.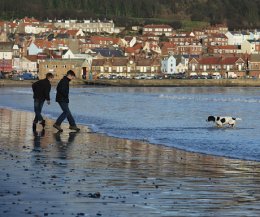 From there we drove to the hotel, checked in and were shown to room 29 – a first floor, two-bedroom family suite – located in a courtyard that forms a new wing of the hotel.
The rooms are tastefully finished with neutral tones – so tasteful, in fact, that it was the exact same bedding as we have in our own holiday rental property – along with quality fixtures and fittings. They are beautifully finished, pristine and yet pet friendly too – a difficult combination to get right but somehow they'd managed it.
In addition to the two bedrooms was some living space, along with some nice touches such as fresh flowers and complimentary chocolates by the bedside.
The shared bathroom was spacious and modern with walk-in shower/wet room, twin basins and a lovely deep bath, along with Gilchrist & Soames spa therapy toiletries.
After settling in, we headed for the cosy atmosphere of the hotel lounge for the very British tradition of afternoon tea, consisting of sandwiches (smoked salmon and cream cheese, roast beef, egg mayonnaise), fruit scones, a variety of cakes and the added benefit of a lovely, toasty fire.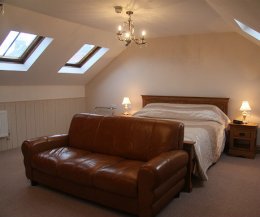 Knowing that dinner was yet to follow, we skipped lunch and had our afternoon tea quite early and dinner quite late, and were glad we did!
We dined twice at the hotel and enjoyed both meals, with my personal favourites being the starter of wild mushrooms on toast with a truffle mayonnaise and the deliciously succulent halibut with a crab crust, heritage potatoes, oven dried tomatoes and brown shrimp butter.
The hotel also has ample grounds, allowing us to stretch the dogs' legs from time to time, an inviting bar, a bistro area for less formal dining and free WiFi (which we couldn't get to work in the room, but found it to be usable in the public areas).
The other great feature about the hotel is its location. In addition to Scarborough, we ventured south to Cayton Bay where we found an even quieter beach and one that is about double the size of the beaches of Scarborough's North and South Bays put together.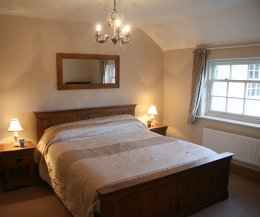 There were a few die-hard surfers braving the sea's December currents but hardly another soul in sight.
A couple of scattered pill boxes – remnants from World War II – that had toppled from the nearby cliffs served as a stark reminder of times gone by as well as of the cosatal erosion that this side of the country faces.
We ventured further to Filey and visited a spot where my wife had holidayed as a child; had we had more time, we could have explored Flamborough Head and Bridlington also, but will save that for another time. To the north of Scarborough, we explored Whitby on our way home (tip: head to the Magpie Café for fish and chips!)
Highlights of the hotel for us were the comfort, the homely atmosphere and the front of house staff who were so welcoming and couldn't do enough to help. This made for a totally relaxed atmosphere with no stuffiness – just what you need when you're looking for a quiet, out-of-season break.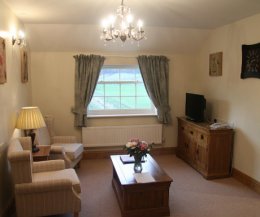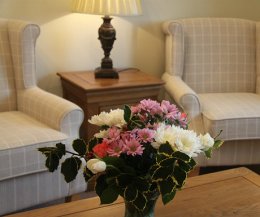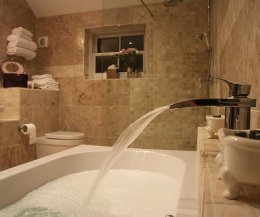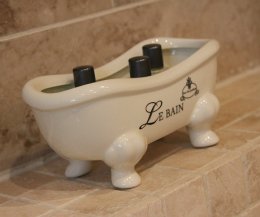 Share this Post