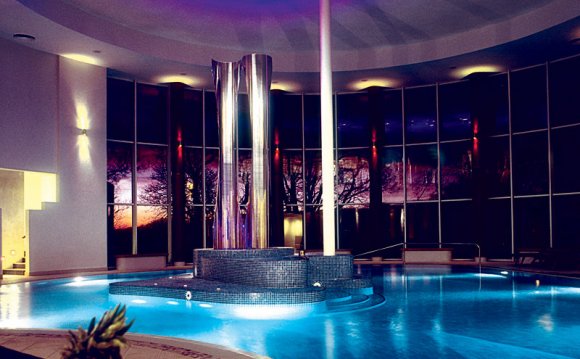 Monday to Wednesday: 9am - 7pm
Thursday: 9am - 9pm
Friday to Sunday: 9am - 7pm
Please note the spa facilities close 30 minutes prior to the spa closing.
We cannot reserve appointments for non-residents without full payment, which is non-refundable at the time of booking.
Booking Advice

A consultation is required prior to every treatment, so that the most effective treatment can be given on the day. Please inform us at the time of booking if you have any medical conditions, or suffer from any skin allergies or reactions, are taking any medication or think you may be pregnant.
Below are some general rules – please refer to the treatment details on the menu for contra-indications related to specific treatments.
We advise you to shower before all body treatments.


Patch tests are required before eyelash or brow tints 72 hours prior to appointment.
Allow 12 hours after any heat treatment before waxing and 72 hours after any cosmetic surgery procedures including Botox.


Strictly avoid UV exposure for 72 hours after any light peeling treatments.

Payment Terms & Cancellation Policy:
Day Guests
Full payment is required at the time of booking, which is non-refundable.
Hotel Guests
Treatments booked by hotel guests are secured by their hotel reservation however cancellation of any treatments within 48 hours will incur a 100% charge.
Prices are subject to change without notice. All prices shown include VAT.
Arrival

We recommend that you arrive 30 minutes prior to your first scheduled appointment. This will give you time to change into a robe and slippers and complete the consultation form.
We offer our guests a reliable treatment schedule and as such please appreciate that late arrivals will not receive an extension of scheduled treatment time to avoid inconvenience to other guests and the same treatment price will apply.
Footwear 

Outdoor shoes are not permitted within the Verbena Spa. You are welcome to bring your own indoor flip-flops or use those provided. For your safety in the spa we request that you wear flip-flops at all times.
Swimwear 

Please bring your own swimwear with you to enjoy the Heat Experience and outdoor hot tub. Swimwear must be worn at all times and topless swimwear for ladies is strictly forbidden.
What Do I Wear in Treatments?

We provide disposable underwear to be worn in all treatments to suit women and men – we especially advise this in our spa body treatments. Alternatively you may wear your own swimwear if you prefer.
Spa Towels & Robes

We provide complimentary soft fluffy towels and gowns for use in the spa.
Relaxation

Our relaxation rooms are for just that….relaxing. Complimentary iced tea and water are provided, so please help yourself.


 We respectfully request spa guests to keep noise level at a minimum so as not to disturb other spa visitors receiving treatments.
Changing & Spa Amenities 

Verbena Spa offers the following amenities on a complementary basis: cotton cleansing pads, cotton buds, cleansing lotion, body wash, shampoo and conditioner.
All our changing rooms have high-speed hairdryers and separate plug sockets in close proximity to mirrors for your own hair styling equipment. If complete privacy is required we also have separate changing cubicles.
Smoking

Please ask a member of the spa team who will direct you to our designated legal smoking area.
Mobile Phones

For the comfort of all our guests we request that mobile phones are switched to silent at all times. If you need to make or receive a call the spa team will direct you to a designated call area outside of the spa.
Age Requirements

No person/s under the age of 16 years is permitted to use the Verbena Spa facilities.
Valuables

We advise you not to bring valuables with you to the spa: you will need to remove items of jewellery for all treatments and the Heat Experience. We are unable to accept responsibility for looking after your personal effects and for any loss or damage incurred, which must be covered by your own insurance.
Insurance

For residential guests we recommend you consider purchasing holiday insurance, which provides cover in the event of a cancellation or curtailment. The Verbena Spa is licensed to perform all the services detailed in the treatment menu.
Prices & Gratuities

All prices, treatments and information are current at the time of distribution and are subject to revision without notice. All prices are inclusive of Value Added Tax. Our best reward is your personal recommendation and as such gratuities are left to your discretion.
YOU MIGHT ALSO LIKE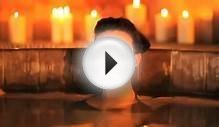 Feversham Arms Hotel & Verbena Spa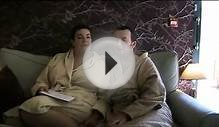 Verbena Spa Guest Interview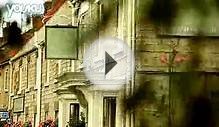 苏格兰Feversham Arms Verbena Spa - 全球小型豪华酒店
Share this Post