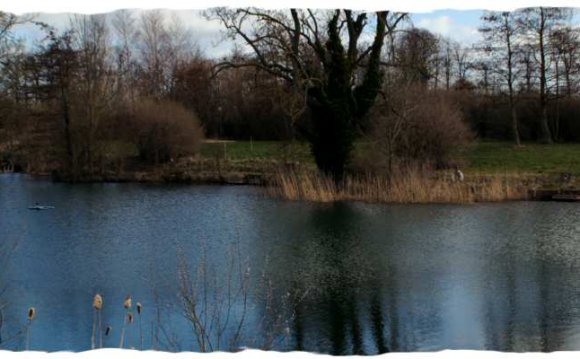 Go Fly Fishing UK provide guided days, fly fishing lessons and short breaks based in the beautiful county of Yorkshire in the north of England.
We have our main north of England office in the heart of the Yorkshire Dales close to Skipton. Steve Rhodes, Go Fly Fishing UK co-proprietor, has fished the Dales rivers and lakes for nearly 40 years and can provide second to none advice on the fishing, accommodations and other attractions of the area. Steve has access to 9 different rivers in the Yorkshire Dales and a total of 18 different beats some of which are private or at the very least have strictly members only access, in addition he can offer 9 different still water venues 3 of which are private members only fisheries. Most other guides in the Yorkshire Dales have very limited options particularly on rivers and these are often very busy both with other fly fishers and members of the public.
The limestone Rivers Wharfe (pictured above) and River Aire can be truly exceptional fly fishing rivers for trout and grayling and the Yorkshire Dales are blessed with many more excellent rivers such as the River Ure, River Ribble, River Nidd and Swale. The Yorkshire Dales also has some superb stillwater fly fishing from stocked lakes and reservoirs to probably one of the best wild brown trout fisheries in the UK. Many of these waters can also be fished from a boat.
The matchless beauty of the Dales countryside is a mix of landscapes - from the remote fells and moors, bare limestone scars, cliffs and gorges to the green hillsides and lush pastures of the Dales; from the unspoilt villages and historic market towns to the intricate pattern of dry stone walls.
Yorkshire - the best destination in Europe
Not only does Yorkshire have many and varied superb fly fishing waters but it is also an excellent place to visit for a short break or longer holiday with a partner, family or friends. In October 2013 the 'Lonely Planet Guide' voted Yorkshire the third best region IN THE WORLD to visit (after regions of India and Australia). It said 'It's only a matter of time before this rough-around-the-edges gentleman of the north gets the traveller attention it deserves. Yorkshire's local athletes helped the county clock up more medals in the 2012 London Olympics than entire countries such as South Africa, Spain and even the 2016 hosts, Brazil. As if basking in Yorkshire's glory, last year a poll revealed the North Yorkshire spa town of Harrogate was the happiest place in Britain. Bradford has become the world's first Unesco City of Film, a new state-of-the-art gallery in Wakefield is giving London a run for its money, and Yorkshire now has more Michelin-starred restaurants than any other county outside London. In 2014, this welcoming region of rugged moorlands, heritage homes and cosy pubs will be able to hold its head even higher when the Tour de France begins its grand départ from Leeds.' The route of the first two days on July 5th and 6th passes over many of our favourite Yorkshire fly fishing rivers and through the fly fishing base towns of Skipton and Ilkley – see letour.yorkshire.com.
The Yorkshire Dales are in easy reach of Manchester, Leeds and Bradford and a direct rail link from London to Skipton and a 3 hour one stop (in Leeds) trip from London to Ilkley, makes it very easy to visit even from the south of England. Collection from Skipton or Ilkley station or from Leeds/Bradford airport can be arranged.
Cost
A guided day or fly fishing lessons in Yorkshire start from as little as £169 for one person.
What to expect
The Yorkshire Dales rivers are spate or what's known in the US as freestone rivers and vary in level depending on the weather conditions, no two days are the same fishing on these rivers. Normally they are a series of runs, pools and glides and so offer a multitude of different types of water so demand many different fly fishing skills and methods. Much of the time the more "prospecting" style approach pays dividends, upstream dry or nymph, New Zealand style, spider fishing, high sticking and Czech nymphing are all techniques we use and can teach our customers. Learn the subtle techniques of line control, watercraft and method/fly selection.
Modern river fly fishing is continually evolving, over the last couple of years certain "presentation" techniques have been developed such as "French Nymphing", "Leader to Hand" and most recently the traditional way of fishing in Japan with a long rod and no reel known as "Tenkara", Steve has the specialist rods, leaders and knowledge to teach you these cutting edge techniques.
Much of the "North Country" fly fishing traditions and techniques, particularly "spider" fishing were developed on the Yorkshire Dales rivers by past masters such as Pritt, Edmonds & Lee and Walbran to name but a few. Their writings rightly take their place in our angling lore and history. The flies and techniques they used are still used today to great effect and modern day masters such as Oliver Edwards continue to refine and develop the way we fly fish the Yorkshire Dales rivers.
Happy Clients
"I just wanted to drop you a quick note to thank you once again for such a wonderful day out on the River Wharfe last Tuesday. To have an expert talk me through the different methods and techniques was so helpful. I now find myself mentally rehearsing my upstream nymphing skills when stuck in traffic jams on the M60. It was a truly memorable experience and one that left me wondering why I had never tried river fishing before, I certainly plan to give it another go !"
YOU MIGHT ALSO LIKE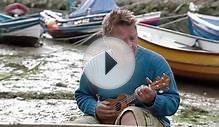 Holy Mackerel! Fishing and Foraging off the Coast of North ...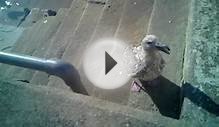 Bridlington Harbour North Yorkshire Talking Baby Seagull ☺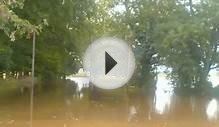 Floods in North yorkshire
Share this Post