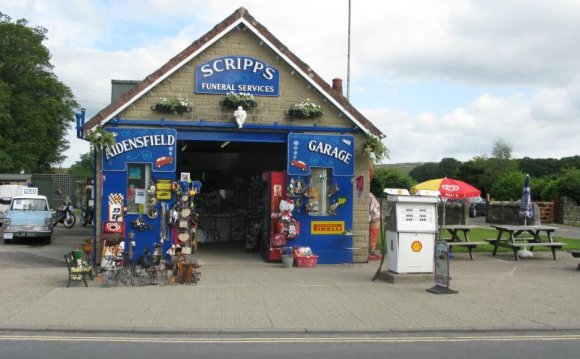 St. Mary's Church, Goathland is one of five churches in the United Benefice of Middle Esk Moor. The other churches in the Benefice are at Egton, Grosmont Glaisdale and Lealholm. Combined services are held with the other churches at the monthly Benefice Holy Communion and other special services.
Following the retirement of Revd. Christine Haddon-Reece w.e.f. 1st Jan 2016, this Parish now is in a period of vacancy of the incumbent.
For pastoral matters such as Births, Marriages, Deaths or other matters related to ministry, please contact our Benefice Reader, Peter Higson at 55. In his absence, please contact the Rural Dean, Revd. Barry Pyke, 49.
For parish matters concerning buildings etc., please contact the Churchwarden, Mike Lyth, (70).
Goathland is now known as a tourist centre in the North York Moors National Park. It has one of the main railway stations of the North York Moors heritage steam railway (used as a film location for Hogsmeade Station in the first Harry Potter film) and is the fictional village 'Aidensfield' in the TV series 'Heartbeat'. However, the spiritual origins of Goathland (or Godeland) go back much further.
Towards the end of the eleventh century, a small group of Christian brothers settled by the Eller Beck to the South of modern-day Goathland. They built a chapel called 'St Mary at Godeland', probably close to their hermitage buildings.
Records from 1568, during the reign of Elizabeth I, tell of St. Mary's Chapel which was by then probably near to the site of the present church. By 1821 a new church building had been completed, standing on a site next to the present church in what is now the old churchyard.
The present church was designed by William Brierley of York and completed in 1896. The style is perpendicular, with some Arts and Crafts overtones. Much of the woodwork was made by Robert 'Mouseman' Thompson of Kilburn.
The church has some good pictorial stained glass, the east window (designed by A.L. Moore) and the south wall windows (by J.C.N. Bewsey) being from the early twentieth century. The two west end windows are modern, commissioned for the Millennium, by Ann Sotheran.
Although the church is late Victorian, it contains several artefacts from the earlier churches and chapels, dating back to the Norman or even Saxon periods.
A leaflet with more information is available in St. Mary's church.
St. Mary's Goathland has a separate website
Thinking of marrying here?
Please contact Peter Higson (see above).
This space is for a Google Map.
You are seeing this message instead because your browser has not loaded the program code to produce the map.
This could be for a variety of reasons, including:
Your browser does not support Javascript;
You have turned Javascript off
In addition we are aware of some problems with Internet Explorer which are currently being worked on. Firefox and Chrome show the map correctly.
Other information
YOU MIGHT ALSO LIKE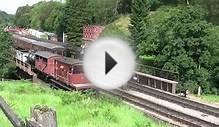 NYMR (North Yorkshire Moors Railway) (Goathland) 18 August ...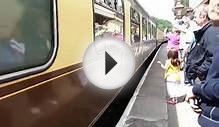 North yorkshire moors railway at goathland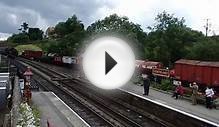 North Yorkshire Moors Railway Class 4 Train entering Goathland
Share this Post