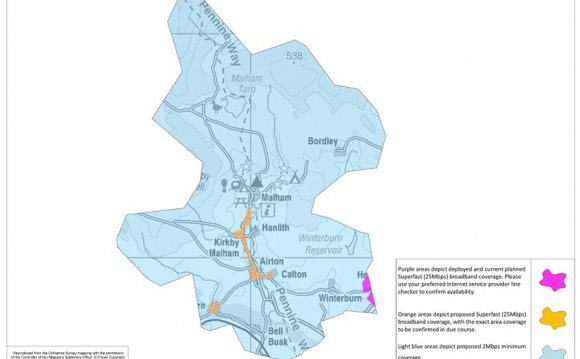 The Superfast Broadband Project in North Yorkshire has concluded a formal open market review, with respect to broadband telecommunications provision within North Yorkshire and the City of York.
Phase 1 of the project is already well underway to achieve broadband coverage at 25Mbps and above for approximately 86 per cent of the premises in North Yorkshire and the City of York by the end of October 2014.
Consultation
The Government has recently allocated further public funds to secure increased coverage of superfast broadband throughout the UK. The superfast broadband project is one of the recipients of this funding, so it can now plan to extend coverage as far as possible beyond the 86 per cent referred to above. However, any future investment of public funds must take into the account the current (and proposed) provision of broadband services within the North Yorkshire and City of York boundaries.
The open market review results, compiled from the responses provided by recognised broadband infrastructure and internet providers, have helped us to determine which areas (defined on a post code basis) still require public investment to ensure superfast broadband will become available to the premises therein.
A proposal to spend a further £8million of public funds has recently been approved for the project and this will extend coverage from the 86 per cent provided by Phase 1, to beyond 90 per cent. This second phase will start in late 2014 once Phase 1 is completed. The project vision is to get to 100 per cent coverage by the end of 2017, therefore provisional funding is also in place for a Phase 3 to start in 2015.
The results of the open market review are presented on the following map:
On the map, the areas highlighted in pink are those in which the properties are able to receive broadband services classed as superfast, with speeds of 25Mbps and above. No further investment of public funds is required in these areas.
The areas of the map coloured in light blue are those in which properties cannot currently get a broadband service with a speed of 25Mbps and above. They are therefore classified as the "intervention area", in which public funds can be spent to help fulfil the project's aspiration of 100 per cent broadband coverage.
YOU MIGHT ALSO LIKE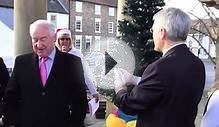 Superfast Broadband arrives in Boroughbridge, North Yorkshire.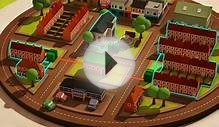 Superfast North Yorkshire - How it all works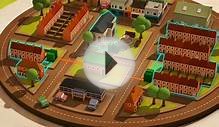 Connecting North Yorkshire - How?
Share this Post