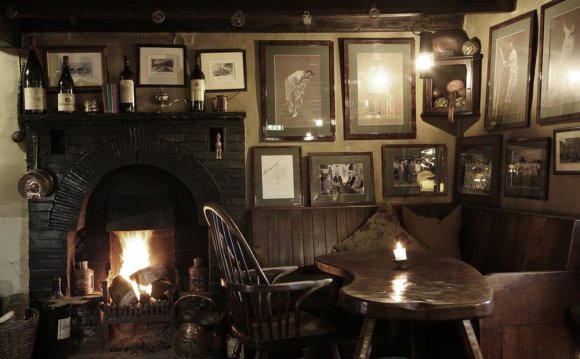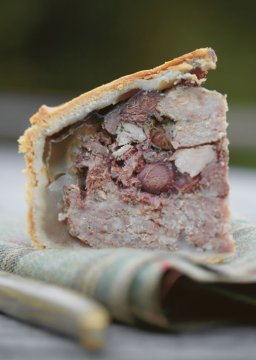 Restaurant
us: reservations@
thestarinnatharome.co.uk
Restaurant
Regaining its Michelin star in 2015, having held a star consistently from 2002 to 2011, The Star has been consistently voted the favourite Northern restaurant by industry professionals and is much-loved by foodies and locals alike.
Andrew's 'modern Yorkshire' style of cooking places great emphasis on regional and seasonal ingredients and is firmly rooted in North Yorkshire, as indeed is Andrew himself, having grown up on a farm in the Esk Valley near Whitby surrounded by game and with North Sea fish virtually on his doorstep.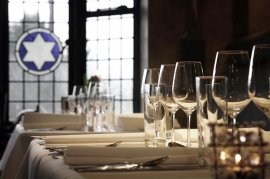 Menus
The Star Inn's Menus are not just lists of dishes to choose from, but an indication of what's best to eat of the seasonal foods on offer at any one time - and often a description of where to go looking for them too!. Look out for apple brandy from nearby Ampleforth Abbey, watercress from Pickering, herbs from the Kitchen Garden, fish and shellfish from Whitby and the Coast, pork from Thirsk, honey from Harome, game from the local estates…
The Star's 7-course evening and 5-course lunch Tasting Menus are a great way to sample a selection of dishes from the A la Carte Menu, with the option of matched drinks packages. Private dining options for groups taking the Tasting Menu add to the occasion.
And if you fancy trying them at home, many of the recipes for the restaurant dishes can be found in Andrew Pern's books, 'Black Pudding and Foie Gras' and 'Loose Birds and Game'.
YOU MIGHT ALSO LIKE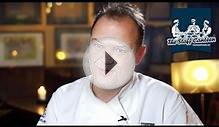 Andrew Pern, The Star Inn, on his food and 30 years in the ...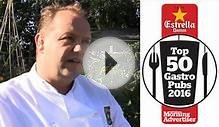 Inside the Star at Harome, Yorkshire
Share this Post