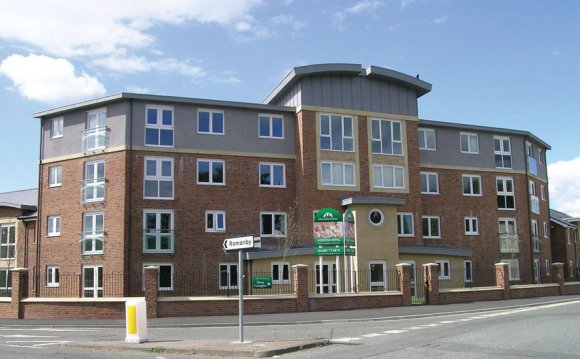 Living North is the North's foremost independent magazine publisher and event management company and we are always looking for great people.
ACCOUNTS ASSISTANT AND OFFICE MANAGER
Do you have exceptional organisational skills? Are you looking to put these to the test in an enjoyable office environment? We are looking for an Office Manager to keep us all ship shape. Suitable candidates will be highly organised, proactive thinkers, able to identify tasks that need to be done in advance and ensuring that they are completed efficiently.
The general responsibilities are outlined below:
Credit Control: Invoicing, debt-chasing; chasing debt on phone and via email, use of Risk Disk to obtain debtor information before actioning proceedings.
General office administration responsibilities: Including ordering all office supplies, managing the use of the franking machine, managing post incoming and outgoing.
Subscription management: Managing and processing all subscription orders, adding details to database, sending renewal reminders and looking after the subscription inbox.
Database Management: Maintaining a range of databases. Updating databases and extracting sub-sets of information as required.
Managing key aspects of the business: Job applications, charity/social events diary, photographers and competitions.
Assisting Events: General administration in run-up to Exhibitions and Awards. Managing online and phone orders for ticket sales.
ADVERTISING SALES STAFF
Are you seeking a change? Do you have ambition, ability and want success? We are currently looking for advertising sales staff to assist our expansion in the north of England. Sales experience is desirable but not essential. (North East / Yorkshire)
EDITORIAL WRITERS
This position is now filled. We are always on the lookout for talented, ambitious designers who have a good eye for style and detail and are keen to make a mark in a small business. If you think this is you please send your CV and a letter of introduction to the address below and we will keep them on file for future reference.
Key Responsibilities include:
MAGAZINES
Working within the guidelines of house styles to design and produce pages of printed magazines. Pages can be editorial led, product based or a mixture of both.
To provide a design service to clients who wish to advertise in the magazines, this can include working with established brands and guidelines but can also require creative input to help small businesses stand out within the pages.
To provide a design service to produce contract publishing jobs. Often these are produced within the pages of Living North but can also be stand alone titles. This will involve working with a third party and often includes working to established brand guidelines but can also require the design and style to be led directly from the designer.
By following a procedure you will be responsible for producing print ready artwork and sending it to the printers correctly using an online portal system and then signing off pages making sure they are assigned and placed correctly.
To systematically back up all files after each magazine for archiving and future reference.
Working to monthly deadlines you will be responsible for managing your own workload efficiently ensuring all deadlines are met. Generally there are two deadlines each month with each deadline including up to three titles so it is important to be organised.
Outside of deadline, to constantly push the design and look of all titles ensuring Living North does not sit still and is constantly refreshed and feels current.
You must be Mac proficient and have good experience using InDesign and Photoshop. Experience of Illustrator is an advantage but not essential.
FAIRS & EVENTS
To provide a design service to an In House team to produce all printed material needed to promote and support all fairs and events. This can include branding, programmes, leaflets, tickets, signage, banners, posters, large format display artwork amongst other things.
GENERAL
YOU MIGHT ALSO LIKE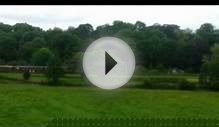 Steam train pickering north yorkshire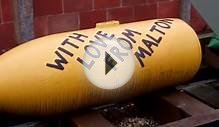 Eden Camp museum North Yorkshire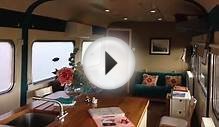 Carriage Holidays at Skipwith Station - North Yorkshire
Share this Post