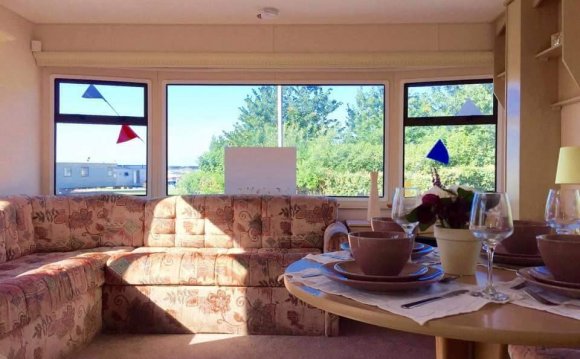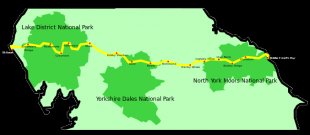 Alfred Wainwright's 192-mile Coast-to-Coast walk is one of the most famous and popular long walks in the country. Wainwright was a walker but the route draws fell runners and mountain bikers too, and you don't have to take it all in one bite.
Wainwright was the first person to publish maps aimed just at walkers, and he didn't want people to just follow his maps without thinking for themselves. He hoped that others would take the same exploratory approach as he did, stopping on peaks, in valleys and at beautiful Dales towns to enjoy the views – and the warm fires afterwards!
The Coast-to-Coast isn't signposted: it's a walk through some of the country's most beautiful landscapes, beginning in St.Bee's in Cumbria, passing through the Lake District and crossing the Pennines into Yorkshire at Orton. Then, the route crosses the Pennine Way at Keld and follows Swaledale down through the woods to Richmond. How you walk the route is very much up to you.
In Wainwright's original book, 1973's A Coast-to-Coast Walk, he made provisions for 12 seperate walks punctuated by resting-places where walkers could spend the night. In keeping with Wainwright's wish that, 'I want to encourage in others the ambition to devise with the aid of maps their own cross-country marathons and not be merely followers of other people's routes, ' many walkers divide the route up. For some walkers, Richmond is a resting-place at the end of a walk over the roof of England from the Lakes; for others, it's a natural jumping-off point for the lower Dales and a gentler experience.
The Coast-to-Coast is a different walk depending how you walk it. Walk it West to East and you're following Wainwright's original directions, and getting the toughest terrain over early, so you'll arrive in Richmond with easier going ahead of you. Start here and head West and you're walking into the prevailing wind all the way there too! It's also different at different times of the year, as the route is altered seasonally to minimise erosion.
YOU MIGHT ALSO LIKE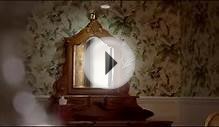 WEST LAYTON MANOR BED & BREAKFAST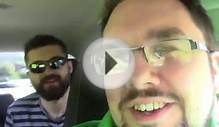 Bed, Breakfast & Banter | Theme Fest 2015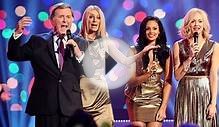 Sir Terry Wogan 1938-2016: Knight of a thousand breakfast ...
Share this Post