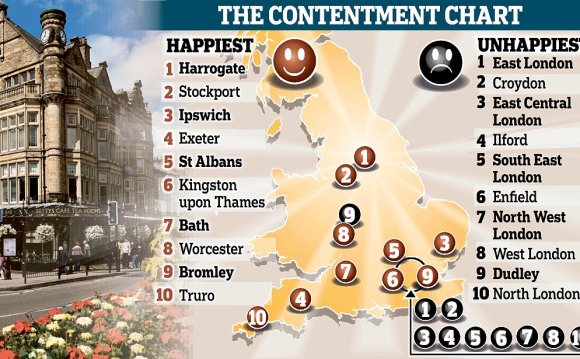 Yorkshire's many towns and villages have varied shopping experiences. From the culinary delights of Malton through to quirky independents of Hebden Bridge, there truly is something for every occasion:
Bedale
Bedale is a picturesque, historic market town located in North Yorkshire. With it's charming cobbled streets, hidden gems and a Market Place centrepiece full of a variety of unusual shops all perfect for visiting tourists, Bedale is well worth a visit!
Bedale is home to a host of unique shops offering everything from jewellery and antiques to custom-made furniture, women's fashion, china and gifts. Foodies, in particular, are well catered for. cheese is, of course, a local speciality, as is real dairy ice cream from dales herds and Yorkshire beers. The town's butcher is locally renowned and there is a delicatessen, bakery and greengrocer and a chocolate shop for those with a sweet tooth.
The weekly market on Tuesdays continues the food theme with the fishmonger, locally grown vegetables and plant stalls amongst the most popular. Shoppers of all ages also enjoy the Saturday morning car boot sale which brings visitors from far and wide to Bedale Hall between Easter and October.
Beverley
provides quite an upmarket shopping experience in a beautiful and historic setting. It in lined with cobbled streets and charming courtyards, all contributing to a sense of charm and affluence. The hustle and bustle of this market down strikes a perfect harmony between past and present, offering an array of things to do. The town centre has many high street names including Monsoon, Jaeger, Burtons, Lakeland, Laura Ashley and M&S.
Away from the household brands though, Beverley is famous for its market. The Saturday Market provides a vibrant and friendly atmosphere, each week proving to be as lively and colourful as the one before. As well as the market there's also many smaller, independent shops. Antique shops and craft arcades are tucked away down the narrow streets, amongst a pub on every corner brimming over with history and atmosphere.
Bridlington
Bridlington's Old Town, with its quaint shops, restaurants and cafés, is a charming destination. Guided walks are said to be the best way to really explore this part of the town. Or you can simply meander through the ancient narrow streets and alleyways whilst soaking up the atmosphere; ideal if you're looking to pick up an antique or curio to provide a memory of your trip to Bridlington. On top of this, the Georgian Antiques Centre in the Old Town has a huge stock of greetings cards, jewellery, antiques, furniture and is ideal for an hour or so of happy browsing! The Old Town Gallery can also be found on the upper floor displaying the works of local artists including Trish Watson.
Doncaster
Whether you're a High Street enthusiast, a bargain hunter or a specialist collector, shopping in Doncaster offers up the perfect blend of old and new. Add to that the fact that it's the only South Yorkshire town to be awarded the 'Safer Shopping Award', then you really do have all the ingredients for a day of retail therapy. Experience the warmth and charm of Doncaster Market, whose charter dates all the way back to 1248. There are over 600 stalls that gather every Tuesday, Friday and Saturday selling the freshest meats, fish and vegetables. The Corn Exchange is great for gifts while the Wool Exchange is a haven of textiles and haberdashery, and look out for the twice monthly Farmer's Market.
Complementing the traditional market is the flagship Frenchgate development. Easily accessible in the centre of town, this modern shopping centre puts 90 of your favourite stores under one roof. So you can shop for the latest fashions, pick up a new mobile and stock up the bathroom cabinet without wearing out your shoe leather.
Halifax
Shop Totally Locally at the independent shops in the iconic Piece Hall with its extensive courtyard and elegant, colonnaded galleries. Just a short walk away you can explore the airy modern architecture of Westgate Arcade and the Woolshops Shopping Centre; home to many high street names. Watch out for the surviving red and white timber framed building at Number 1 for a glimpse of Halifax's past. Be sure to visit Harveys, a long established, family-run department store which offers four floors of quality shopping and a country kitchen restaurant encapsulated by splendid architecture.
Winner of Best Market in the UK in 2008, Halifax Borough market is a huge, bustling and friendly market in an exquisite Victorian Grade II listed building. Alongside traditional family butchers, fishmongers and fruit & vegetable stalls you'll find prize-winning pies, a bounty of exotic produce from the continent, vibrant flower shops, sweet stalls, haberdashers and much more.
Harrogate
Harrogate offers an elegant mix of boutiques and galleries, set within stunning architecture and handsome tree lined avenues. The town centre is home to more than twenty antiques dealers and many exclusive shops, pavement cafés and award-winning restaurants, many based around the Montpellier Quarter.
Montpellier's specialist dealers trade in a variety of antiques, including furniture, porcelain, clocks and paintings. Look out for the Harrogate's antiques fairs in the springtime too - the perfect place to pick up a unique bargain. Alternatively, if it's independent shops you're after then London fashion designer Caroline Charles, Farrah's famous toffee and food emporium and hair and beauty specialists can all be found in the Montpellier quarter.
Hebden Bridge
Thanks to its overwhelming population of artists, writers and other fascinating people, Hebden Bridge's vibrant streets are overflowing with independent book and craft shops and inspiring galleries - including Artsmill gallery, showing work from both international and local artists in a bright, airy gallery space. If you love contemporary jewellery and craft made by small UK based independent artists/makers, visit to peruse bespoke jewellery pieces, ceramics, paintings, glass, photography, print, textiles and stationery - the perfect place to pick up a present for you or a loved one.
Other great independents in Hebden Bridge include, which is a leading contemporary craft gallery in the north of England. Showcasing contemporary craft and design by some of the most prominent designer-makers from the UK and Ireland alongside a selection of photography and lovely things.
There is also which has built a reputation for delivering a unique and inspiring footwear range and also Element Jewellery which blends the aesthetic of a contemporary jewellery gallery with the customer focus of a boutique with great personal service.
Helmsley
is a small market town nestled on the edge of the . Its abundance of high quality shops, pubs and restaurants renders Helmsley a tourist hotspot. Each shop is individual and specialist, giving a real flavour for the eclectic variety in this charming little Yorkshire town. Each of the 60+ owner managed shops have their own diverse flavour which is autonomous from typical high street produce, with the fact that you are being served by the people who own the shop a real selling point.
YOU MIGHT ALSO LIKE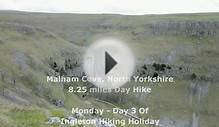 Ingleton Falls Trail, Yorkshire Dales Walks In North ...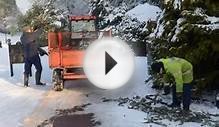 Harrogate North Yorkshire Photo - Tourist Information ...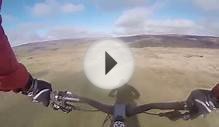 Mountain Biking in Reeth, North Yorkshire
Share this Post