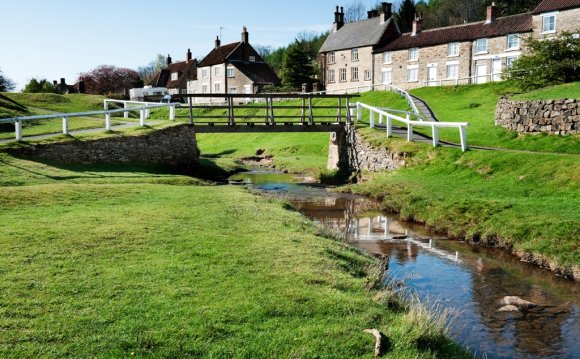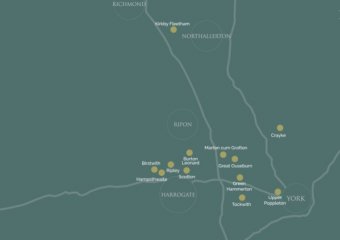 Top 12 villages in North Yorkshire
Lilac cottage is in the heart of the village. The pretty property has three bedrooms, an outside office, beautiful gardens and a timber carport plus a separate parking space,
A picture postcard village renowned for its country castle and its ice cream has been named as North Yorkshire's most sought-after place to live.
According to research by property buying agency The Search Partnership, Ripley, which nestles between Harrogate and Ripon, is the perfect location. The study, which assessed 42 North Yorkshire villages, ranked Ripley in first place due to its amenities, access to good schools and transport links.
Tom Robinson of The Search Partnership, which specialises in finding houses, country estates, farms and land for clients, says: "Ripley is based on a French model village and it boasts lots of interesting things to see and do, including quality food shops, a local farm shop serving world-famous ice-cream, a Post Office, florists and art gallery.
"There has never been any doubt about the village's credentials in terms of being a superb tourist attraction and one of the country's best wedding destinations, but our research proves that it is also the best place to buy a village home."
Ripley is just off the main A61 and best-known for its castle that has been home to the Ingilby family for twenty-six generations. The castle estate includes magnificent grounds, lakes and a deer park, along with the renowned Boar's Head inn.
All villages were ranked out of 14 categories including their proximity to major roads, train stations and airports; local amenities including shops, post office, church and pub featured in an approved guide; sporting and recreational facilities and the Ofsted rating of the local school.
Toby Milbank from The Search Partnership adds: "All the criteria used are commonly at the top of buyers' priority lists when they are looking for a house in North Yorkshire. Property prices in Ripley typically range from between £250, 000 and £1, 000, 000 and at any one time there are never more than a handful of homes on the market. It's an incredibly desirable place to live thanks to the plethora of amenities, beautiful setting and easy access to Ripon, Harrogate and beyond. The fact that there is an excellent village nursery and a primary school as well as access to some of the county's best schools only adds to the appeal."
The top 12 villages in rank order are Ripley, Burton Leonard, Birstwith, Green Hammerton, Tockwith, Hampsthwaite, Great Ouseburn, Upper Poppleton, Crayke, Kirkby Fleetham, Scotton and Marton cum Grafton.
The Search Partnership say that the historically most expensive villages between Harrogate and Leeds do not rank particularly highly in their survey.
"Yorkshire's golden triangle of desirable villages has moved north to the area between Harrogate, York and Ripon, rather than Harrogate, York and Leeds, " says Tom, who says that it is not unusual for property in the top 12 to achieve a ten to 15 per cent premium over other villages.
Sir Thomas Ingilby says: "I am delighted that Ripley has been recognised as the best North Yorkshire village to live in. The estate has worked very hard, in partnership with the residents and others, to ensure that itn is a great place to visit and live in. Ripley has a population of circa 200, but we have all the facilities and amenities that you would expect in a village more than ten times the size. It has a very active social, cultural and spiritual life."
YOU MIGHT ALSO LIKE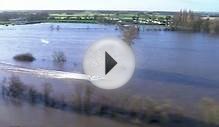 Water-skier deftly navigates flooded village in north England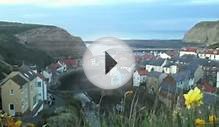 Staithes, North Yorkshire 2mins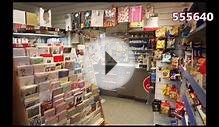 VILLAGE POST OFFICE AND CONVENIENCE STORE, in North ...
Share this Post