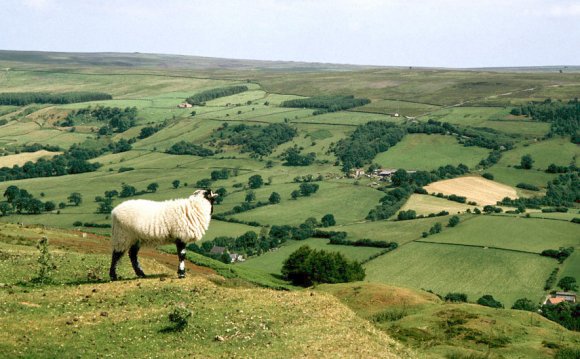 What to do in spring
March heralds the start of spring, warming temperatures and lengthening days; more daylight for getting out and about in the North York Moors!
With winter behind us, lift your spirits in the stunning countryside. Nature bursts into life shaking off its winter coat bringing wild daffodils, bluebells, birds and bees.
Wildlife and walking experiences are 'must-do' activities at this time of year, as the forests fill with birdsong, our iconic moorland birds reveal their extravagant mating displays and Common Seal colonies come ashore to nurture their young. Find out what wildlife is around at this time of year with our nature calendar, full of tips, seasonal walks and ideas on the best places to spot birds, animals and wildflowers.
The sun shines on Easter celebrations too, eggcellent trails will be found at most attractions, happy hunting for the kids, while the beautiful Walled Gardens at Helmsley and Scampston celebrate new growth with spring plant fairs and other events.
1. Wild daffodils walks in Farndale
The famed Farndale wild daffodils appear alongside the river Dove in time for Easter, subject to the weather of course! They're said to have been planted by the monks from nearby Rievaulx Abbey. Wild daffodils are smaller and more delicate, and the trumpet shaped flower is a paler yellow. Follow our famous Daffodil walk from Low Mill to Church Houses; you'll find them along the riverbanks and in the churchyard at Church Houses.
2. Spring blossom in the Howardian Hills
Spring brings a season of milder temperatures and a burst of growth as gardens and orchards blossom. What better time to sample a Blossom Tour of Ampleforth Abbey's famous apple orchards? 40 different varieties are grown and you'll also get a chance to see how their cider is made in the Cider Mill before a tasting or two, not to mention a slice of Ampleforth's famous cider apple cake.
The Yorkshire Arboretum is a riot of colour and fragrance too, as spring bulbs and 6, 000 trees burst into flower. Over the road, Castle Howard's 1, 000 acres of Grade 1 listed parkland and gardens have stunning displays of daffodils, later followed by bluebells in Pretty Wood. Woodland walks, lakeside strolls and free tours revealing the secrets of Castle Howard's gardens are all part of the package.
3. Whitby Abbey, the home of Easter
With no fewer than six medieval monastic ruins set in peaceful locations, the North York Moors is the perfect place for spiritual refreshment. Head for the coast to the iconic ruins of Whitby Abbey, set on a dramatic headland with stunning coastal views, which, long before any Dracula associations, played a pivotal part in the setting of today's date for Easter.
In 664, following disagreements on when it should be celebrated, a Synod was called by the Northumbrian princess Hild, the founding abbess of Whitby Abbey. The Synod finally agreed to follow the Roman calculations for Easter, bringing together the traditions in England for the first time. The calculations agreed are still in use today.
There's an interactive visitor centre with digital reconstructions and audio tours to accompany you on your wanders. Hostel lovers will adore Whitby's YHA too, with the best address in town - in Whitby Abbey's grounds, with coastal views to the side and abbey ruins to the back. An easy walk down the 199 steps takes you into town for cobbled streets, museums, fish & chips and sandy beach.
4. Malton Food Lovers Festival
The market town of Malton, 'Yorkshire's Food Capital', is making a new name for itself as a foodie destination. Traditional butchers and fishmongers have been joined by a growing number of artisan producers including microbreweries (tours available) and a cookery school where you can dine in style at the 'Chef's Table'.
Not to be missed and now firmly on the foodies calendar, is May's Food Lovers Festival showcasing Yorkshire's fabulous bounty and speciality food from further afield. Expect celebrity and passionate local chefs, cookery demos, tutored tastings, 150 food stalls and street food, festival bar, live music and more.
5. Bird watching
The arrival of three of our iconic wading birds, curlew, golden plover and lapwings, to their breeding grounds on the high moors always seems too soon for the weather. The first curlew's cry comes over an icy wind, flouting the elements to declare winter over, as though it's the bird that brings the new season in and not the other way round. After the curlew comes the lapwing with its distinctive 'p'weet, p'weet' call and spectacular acrobatic displays: falling and folding, folding and falling, then rising from within a whisker of the ground to loop the loop in triumph.
YOU MIGHT ALSO LIKE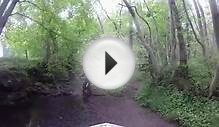 North yorkshire moors green laning run with Ribblevalley ...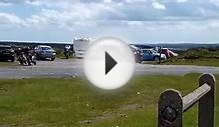 North Yorkshire Moors June 2014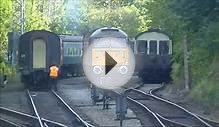 The North Yorkshire Moors Railway 2012 Diesel Gala
Share this Post