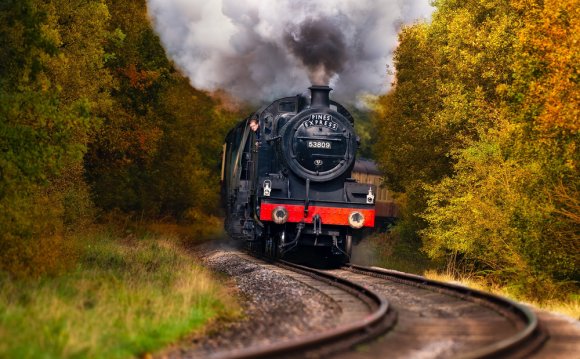 ALAMY
Trains run through picture-book scenery all the way from Pickering on the Moors to the coast
They're about to witness a hallowed ritual. We're at Pickering station, starting point of the North Yorkshire Moors Railway, a heritage line that carries 350, 000 passengers a year. "Escape to the Moors and Coast, " urges the glossy leaflet.
"The coast" is Whitby, one of the most popular Yorkshire resorts and the terminus of NYMR trains after a huffing, puffing, chuffing steam ride over the North York Moors. With its vintage carriages, porters' trolleys and tin-plate adverts ("Weetabix – if you know what's good for you"), the line has a charm which has paid dividends as a film and TV location.
A few stops on from Pickering, for instance, Goathland station has appeared in Harry Potter films, Heartbeat and All Creatures Great And Small. It's an undeniably Great Creature – a big, black 1950s steam loco (No 76079: make a trainspotter's note) – that preoccupies the men with the rucksacks and cameras.
Related articles
The loco steams slowly towards the waiting carriages; small children gawp at its sheer size and power and strangeness. It stops inches from the front carriage and an agile young man jumps down and couples the carriage and loco as the shutters click wildly. It's a relic of a much gentler age, as is Pickering, where we're staying at the Eden House B&B.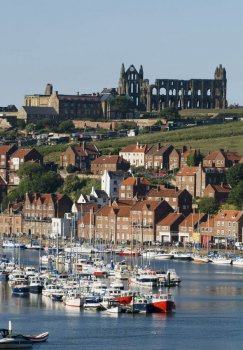 Owner Emma Douglas-Smith says many guests stay for a day, leave their cars in Pickering, take the train to Whitby to have a couple of days there and get the train back. There is a busy high street with proper butchers and bakers (Yorkshire curd tarts: food of the Yorkshire gods). It has more than enough to justify an overnight stay, notably the calm that descends when day-trippers go home.
We explore Beck Isle Museum, a treasure trove of local rural life. There's a reconstructed Victorian draper's shop, a pub, a barber's shop, model fairgrounds; lovely stuff. One of its glories is an exhibition of the work of Sydney Smith, who spent the first 60 years of the last century photographing the area.
Here are farmers ploughing, foresters burning branches, the town band posing. Before a fine dinner at the White Swan, Pickering's poshest hotel (enjoy a drink in the cosy front parlour), we spend a sleepy, sultry afternoon taking in the parish church, with its world-famous medieval frescos, a sort of strip-cartoon version of the Bible.
It's peaceful but the hoots and plumes of smoke from behind the trees remind us that we still have a train to catch
Up the road is the castle, with sweeping panoramas and nesting kestrels. And, up a back lane, we discover a Quaker garden with a labyrinth cut in its lawn. It's peaceful but the hoots and plumes of smoke from behind the trees remind us that we still have a train to catch.
Back at the station, the whistle of No 76079 shrieks and we sink into the 1950s in a veneered carriage with red pyramid-shaped No Smoking signs on the windows. We trundle through woods and past fields: people wave, we wave back and after about half an hour (the whole journey takes between 90 minutes and two hours) we reach the bleak, bare moors.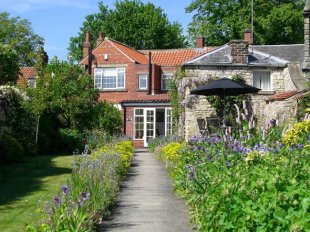 GETTY
The coast at Whitby is perfect for an easy get-away
Somewhere out there are Fen Bog, Crag Stone Rigg and Whinny Nab: places you don't argue with. We pass rose-wreathed stations and the heavy der-dum di-dum rhythm of the train lulls some of us to sleep. Whitby finally looms ahead in the distance, its ruined abbey brooding on a cliff.
The sun is shining and the crowds are out but this curious, smugglerish town that inspired Bram Stoker's Dracula comes into its own in a swirling winter fog. Few seaside towns have a more dramatic setting or picturesque views, particularly at sunset when the abbey and the 199 steps leading up to it glow in the golden light.
Next day we head for the museum and art gallery, an absorbing, proudly traditional place that traces the town's seafaring and whaling past. It's packed with mariners' souvenirs – Maori headbands, Borneo headhunters' swords, sharks' tooth knives from the Solomon Islands, bodkins from Tahiti.
We're staying at the smart, convenient Corra Lynn guest house and we eat well over our two days, starting with the most civilised of afternoon teas at Botham's tearooms in Skinner Street (full of quirky vintage shops). Waitresses in white pinafores bring tea in silver teapots, cinnamon toast, plum bread and other treats.
NC
Eden House B&B in Pickering is a charming gem
Then it's dinner at Green's of Whitby, an outstanding seafood restaurant and bistro near the harbour. And the next night, because this is the seaside, we have excellent fish and chips at Quayside, 2014's national fi sh and chip shop of the year. Instead of taking the train back to Pickering we use the fine Coastliner bus.
Its top-deck views give a strong sense of Whitby's remoteness and we weave in and out of the railway line, over it and under it. "There's a steam train coming, " the woman in front tells her dozing husband, pointing to the right. "Where?" he says.
"There – where there's loads of steam." And looks at him and sighs.
THE KNOWLEDGE
North Yorkshire Moors Railway (08/nymr.co.uk) offers a day rover ticket for £26 per adult, £13 per child (5-15). Eden House (75/edenhouse pickering.co.uk) offers doubles from £80 per night. Corra Lynn Guest House (14/ corralynn-whitby.co.uk) offers doubles from £78 per night, B&B. Yorkshire tourism: yorkshire.com
GETTY
The travel from Yorkshire to the seaside is an experience in itself
YOU MIGHT ALSO LIKE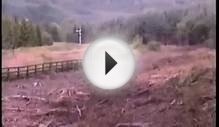 North Yorkshire Moors Railway 1991 part 1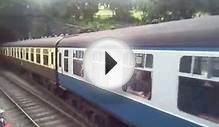 North Yorkshire Moors Railway - Grosmont Station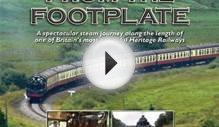 The North Yorkshire Moors Railway From The Footplate
Share this Post