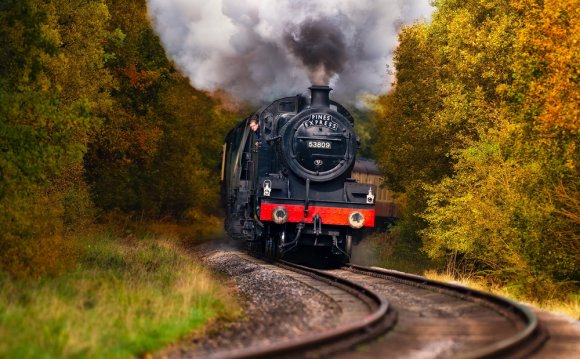 The hinterland of Whitby is dominated by a vast area of high moorland – an unforgettable sea of purple heather in summer. It is the largest continuous tract of heather moorland in England and an internationally important wild-life habitat.
This is the northern half of the North York Moors National Park – one of the finest landscapes in the country. These high moors are divided and separated by a series of intimate and scenic dales which, in this northern area, join the main valley of the River Esk as it flows to the North Sea.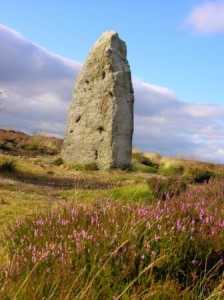 The Esk Valley is a haven of variety and interest, with a patchwork of green fields lining the valley bottom. This is excellent walking country where riversides, fields and ancient woodland lead upward to the moor tops.
Near the village of Danby is the Moors Centre, the main visitor Centre for the North York Moors National Park. Make this an early port of call on your visit as the excellent and interesting displays will greatly help your enjoyment and understanding of the area, its landscape and ecosystems.
The National Park also includes much of the North Yorkshire and Cleveland Heritage Coast. The unspoilt splendour of the rugged coastline to the north and south of Whitby offers spectacular views to walkers on the Cleveland Way.
Further afield, the southern and western slopes of the National Park offer such attractions as Rievaulx Abbey and Mount Grace Priory; the White Horse of Kilburn and market towns such as Helmsley and Kirbymoorside. To the south of the National Park there are extensive conifer forests offering a range of exciting outdoor activities, particularly in Dalby Forest which can be reached by turning off the A169 Whitby to Pickering road at the Fox and Rabbit pub.
When you visit the National Park, let the bus and train take the strain! Particularly during the summer season there is an excellent network of bus and train services across the National Park. One of the loveliest and most friendly rail journeys on the national rail network is the Esk Valley Community Rail service from Whitby to Middlesbrough, stopping at all the villages along the valley. (There is a connection at Grosmont to the North Yorkshire Moors Railway line to Goathland and Pickering.) In addition, the Moorsbus service is designed to serve the needs of visitors to the National Park, with all-day tickets providing great value.
YOU MIGHT ALSO LIKE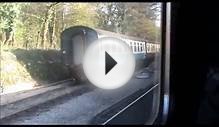 NORTH YORKSHIRE MOORS RAILWAY PART 2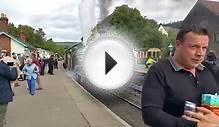 North Yorkshire Moors Railway - Grosmont - Locomotive 63995
Share this Post