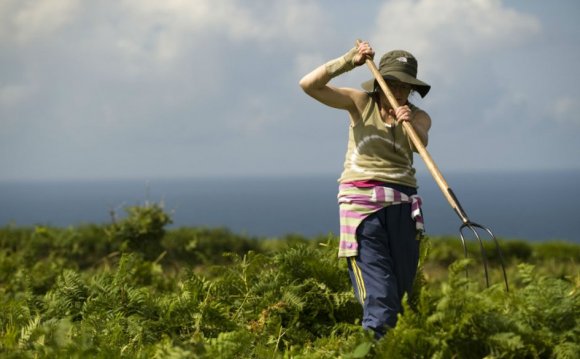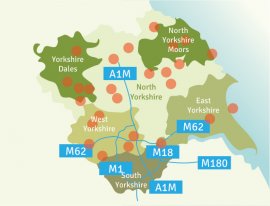 Browse our directory for places of interest to visit and activities in Yorkshire. If you know of any particular visitor attractions in the Yorkshire region please email us with details.
All information given on each page was believed to be correct at the time of compilation. Country Publications cannot be held responsible for any errors or changes. Contact numbers are given where known so that details can be checked before embarking on any journey.
Featured : Askrigg
Askrigg, off the A684, 10.5 miles west of Leyburn, is truly Herriot country, the village being well-known as 'Darrowby' in the TV series 'All Creatures Great and Small'. James Herriot's house in the series is Skeldale House, situated opposite the thirteenth century church. If a wander round the village, spotting all the places from the television series is not enough for you, then taking in all the history and beauty of the place should appeal.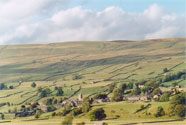 During the eighteenth century, Askrigg was a thriving town with several industries, most famously clock-making and hand-knitting. It is a delightful tightly-knit village of tall seventeenth and eighteenth century houses, cobbled streets and alley ways centred around St. Oswald's church. The church itself is worth a visit. It dates from 1466 and was built in a perpendicular style. Take a stroll in and out of the narrow streets and reflect on the industrial past of the village. Although it has shrunk from being a market town to small village there is evidence everywhere of Askrigg's rich history. Observe in the square, an ancient bull-baiting ring, and next to it, the interesting market cross.
The main attractions for visitors are the two waterfalls – Whitfield Force and Mill Gill Force. There is a gentle, scenic walk that takes in both of these waterfalls, that should take just over an hour. Take the route that is waymarked from Mill Lane alongside the church.
The village sits at the centre of the Yorkshire Dales National Park, and therefore makes it ideal as a starting point for exploring the area. From Askrigg, there are plenty of footpaths to other villages, farmsteads and river crossings, taking in the spectacular Wensleydale scenery. There are three pubs, several shops and a restaurant to provide fuel for a day's exploration of the area.
YOU MIGHT ALSO LIKE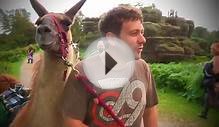 Getting outdoors in Yorkshire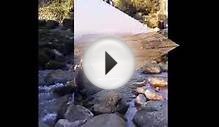 SUZANNE Leonard Cohen full version(pics of Yorkshire dales)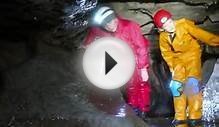 Long Churn Cave, Yorkshire Dales
Share this Post