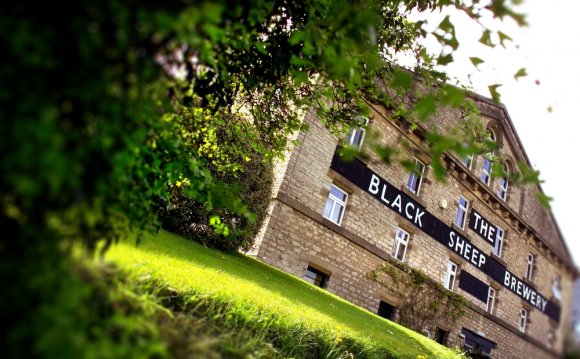 Executive Chef, Simon Crannage, enjoys an enviable reputation for the quality of the food served at Samuel's, Swinton Park's 3 AA rosette restaurant. Samuel's was featured in The Sunday Times & Harden's 'Top 100 Restaurants of 2014 – The Best Places to Eat in the UK' and is also listed in Harden's Guide as a 'Top Scorer'. The restaurant has also been awarded membership of the esteemed Chaine de Rotisseurs association, while the hotel has been awarded membership of the Tea Guild, in recognition of its excellent quality of service and high standards.
The Castle Menu offers a "brasserie" style of cuisine, a lighter and less formal style of cooking from Samuel's Restaurant dinner menu.
Breakfast is served in Samuel's throughout the week from 7.30am until 10.00am.
Dining Times
Samuel's Lunch
Served Saturday and Sunday from 12.30pm until 2.00pm
Weekday lunch bookings are available for parties of 8 or more, by prior arrangement.
Easter Holiday Weekend Opening
Samuel's is open for lunch on Good Friday, Easter Saturday, Easter Sunday and Easter Monday, with Swinton's 15th Birthday Lunch taking place on Easter Saturday
Bar Lunch
The Castle Menu of lighter meals is served all day in the Bar and Drawing Room, and on the Terrace during summer. See Castle Menu 2016
Afternoon Tea
Served Monday – Saturday from 12noon until 5.00pm and on Sundays from 3.00 – 5.00pm in the Drawing Room, Library and Terrace. The Private Sitting Room can also be reserved for private groups.
Samuel's Dinner
Served from 7.00pm until 9.30pm. Children under the age of 8 are not permitted to dine in Samuel's in the evening. The Private Dining Room will be laid for family dining whenever available.
Please note that if you are a non-resident at the hotel and you are planning on visiting us for a meal in Samuel's, or a light snack or refreshment, you are advised to call the hotel first to ensure we are not fully booked.
Dress Code
A smart dress code applies when dining in Samuel's restaurant. We ask that guests do not wear shorts, t-shirts, jeans, trainers and beachwear/shoes. A more relaxed dress code is in place for lunchtime bookings.
Special Occasion?
Do you have a christening, birthday or anniversary coming up? Celebrate in style at Swinton Park. We can arrange a private event for 2 – 150 guests, starting from £9 per person for a cream tea, with additional benefits for larger groups. See Special Celebrations.
YOU MIGHT ALSO LIKE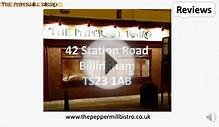 Restaurants in Billingham - The Peppermill Bistro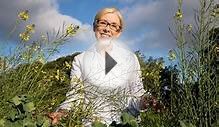 A Taste of the Yorkshire Dales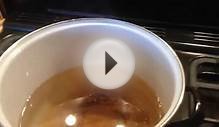 Crayfishing in Yorkshire. Catch, Cook & Eat. Full Gumbo ...
Share this Post