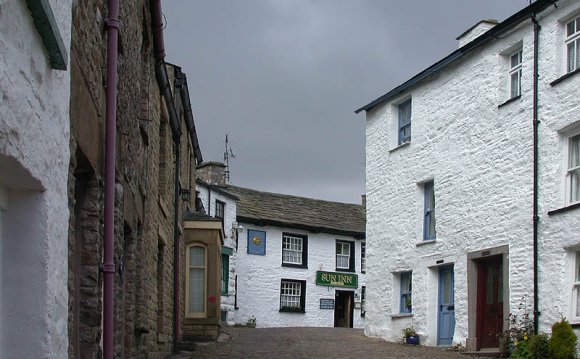 West View is a converted barn set in the Yorkshire Dales National Park providing comfortable, centrally heated accommodation for Individuals, Private Groups (including walkers, climbers, cavers) or Professional Training Groups.
There are excellent facilities for Team Building sessions or Outdoor Training Courses by training organisations.
Situated in the Yorkshire Dales National Park, and set amongst peaceful woodland and dramatic limestone fells, "West View" is the ideal place to stay to sample some of the finest unspoilt countryside and caving Britain has to offer.
Accommodation
There are two separate bedrooms each sleeping up to 7 people, as well as a fully fitted kitchen, shower rooms (with power showers, drying room and a main room for training or simply relaxing on sofas to watch the TV or video.
A delightful sitting room with colour TV doubles as a work room for groups, and has a patio to lawns and gardens. It can also be used as an overspill sleeping area if desired. There are internal & external storage areas for rucksacks and equipment plus a drying room complete with spin dryer, dehumidifier and heater.
Self Catering
The kitchen is fully equipped for self catering, inc. microwave, cooker etc. All the supplies you may need can be found in nearby Ingleton.
There are also a number of good pubs, restaurants and take-aways in the local area. All are accessible within minutes by car. The Marton Arms, a 17th century Staging Inn, boasting an impressive array of real ales and pub grub, is just ½ mile down the road.
What you will need
We provide undersheets, pillows and slips during your stay.
Please bring your own duvets / sleeping bags & towels and toiletries.
Should you need anything however, please don't hesitate to ask us.
Cost per person is £16 per night
The MINIMUM booking for a weekend is two nights (Fri & Sat) at £160 per night (equivalent price to a minimum of 10 people). For over 10, add £16 per person per night.
There is NO minimum charge for Sunday night thru' to Thursday night inclusive, just £16 per person per night.
With our sole booking policy you can have the entire building to yourselves during the week for only £16 per person, which means a family, couple or small group can enjoy an economic midweek break exploring the superb
Yorkshire Dales or Lake District National Parks.
Children: 5 or under free, 6 to 11 £8 per night.
A deposit of £50 (cheque made payable to West View) is all that is required to secure a booking. These conditions may vary for public holidays periods.
Sorry - please no pets!
We have parking for 8 cars on site
We are open all year round
How to find us
Location
Ideally located, 2 miles North West of the busy tourist centre of Ingleton at the south end of Kingsdale, West View is close to all local amenities and within easy travelling distance of countless places of interest and outstanding countryside in the beautiful Yorkshire Dales, Cumbria and the Lakes.
By car - turn right off the A65 north of Ingleton. Take the next left and left again towards the Marton Arms. Turn right at the pub, follow the hill about half a mile. We are the third house on the left.
By public transport - the nearest station is Bentham on the Leeds - Morecambe line. Regular buses between Ingleton, Lancaster, Settle and Kendal.
Places to visit
Some Local Attractions
Further Afield
Swaledale, Wensleydale, Bronte Country, Herriot Country, The Lake District, Carlisle, The Borders, The Pennine Way, Centurion Way Coast to Coast.
Lancaster 17 miles, Kendal 21 miles, Settle 11 miles,
The Lake District 30 miles
"Whether you are a family, interest group or corporate group, West View provides the ideal location to 'get a way from it all'. In beautiful surroundings and close enough to the facilities of Ingleton to be a practical choice, why not come and see what you've been missing?!"
For further details and to book please contact:
Geoff and Hazel Burns, West View, Thornton-in-Lonsdale, Ingleton, Via CARNFORTH, LA6 3PJ
YOU MIGHT ALSO LIKE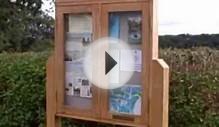 Walk 651 Richmond, Swaledale in the Yorkshire Dales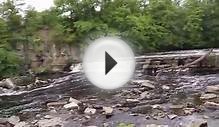 river swale waterfall yorkshire dales 21 05 2015 richmond
Share this Post